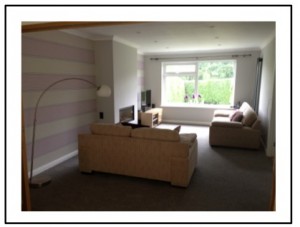 If you're looking for new blinds and want to make sure they fit your windows perfectly, Furnished By Anna can provide you with its measuring and fitting services to make sure you get the look you want from your blinds. All our blinds come from the top names and are made to last, so it is worth making sure they fit.
We have blinds to suit every window, from Roman blinds to roller blinds and the ever-popular Venetian blinds to make sure your windows look great. Our tailoring service will make sure that even the most unusually sized windows will look their best.
You don't need to worry about anything as we will take care of the measurements and fitting, so the only thing you need to do is choose the style you want in your home.
About Anna
Anna founded Furnished By Anna in 2008 with the focus of helping people create a home that they love and are proud of. We understand the importance of feeling welcome and comfortable in one's home, so we work extremely hard with each and every client in order to ensure that everything is according to their unique specifications. With a range of bespoke design services, we work with our clients throughout the entire process to ensure 100% satisfaction.
Other Design Services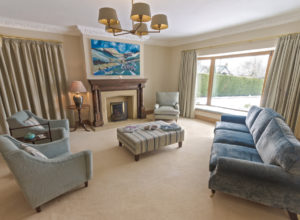 Furnished By Anna provides interior design services focused on helping our clients create their dream home. In addition to our made to measure blinds service, we also provide a range of other services, including:

Interior Design – A full advice and design service. Anna draws from extensive experience in the design of all rooms in the house in order to provide situation specific advice for all clients. From bathrooms to living rooms, conservatories and more, we offer expert, practical advice on helping you create your dream home.
Home Consultancy – For clients not needing the whole design service, our home consultancy includes expert advice on particular areas of design. We can assist clients in finding great storage solutions, good light placement, colour coding and much more.
Made to Measure Curtains – Anna will arrange a home visit and consultation service in order to help clients decide on the best style of curtain for their home. With a fantastic choice of curtains to choose from, including a range of styles and finishing touches, there is something perfect for everyone.
Get in Touch
Furnished By Anna provides clients throughout the South of England with expert interior design services guaranteed to bring new life into your home. Combining a passion for beautiful design techniques and extensive experience in transform the homes of others, get in touch with Furnished By Anna today to find out more about the services we provide.
You can easily get in touch by filling out the contact form on our contact page, or by calling Anna on 07968 699441 to talk about the best blinds for your home or business. We look forward to hearing from you soon.