The Interior Design Brief
---
What did we do?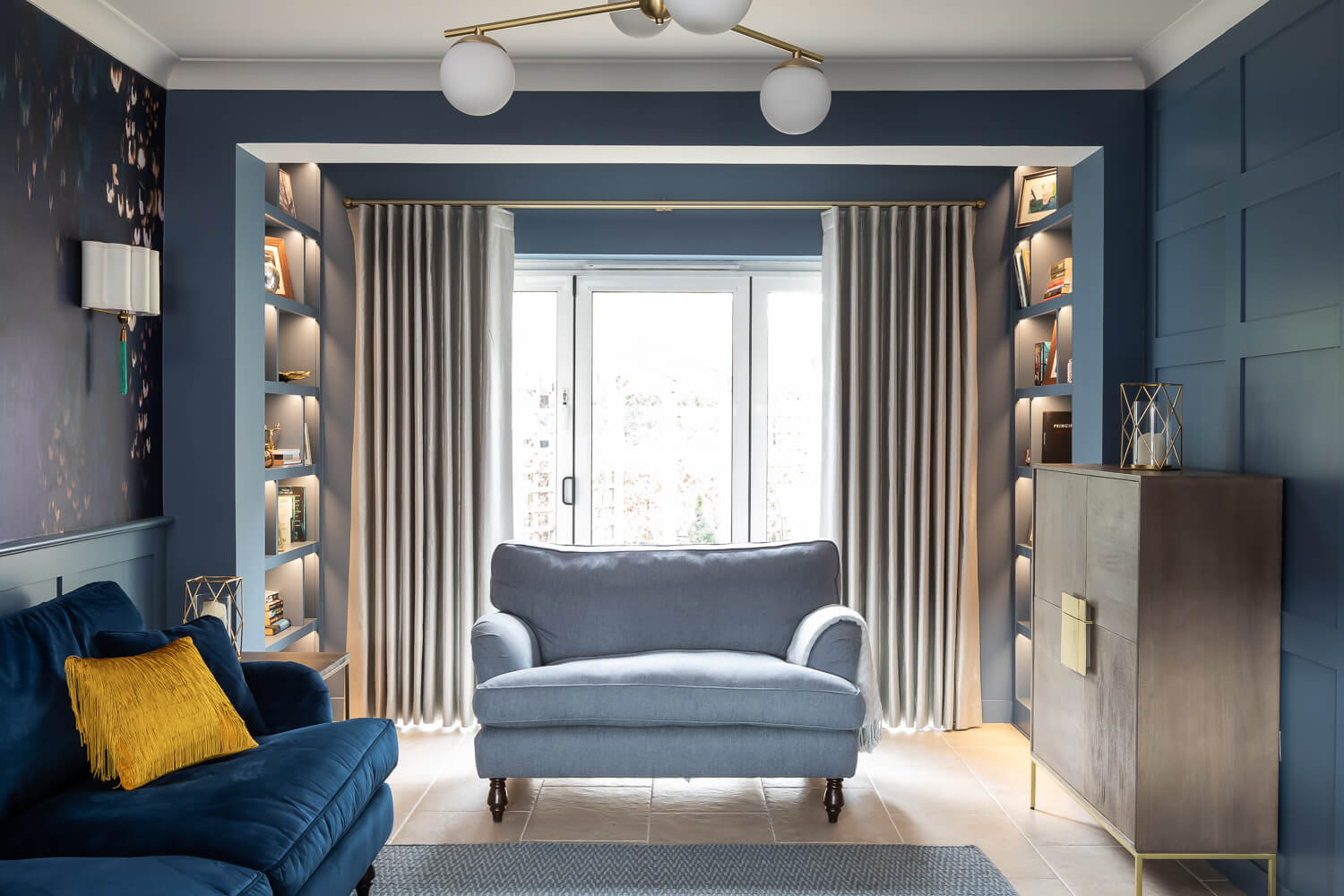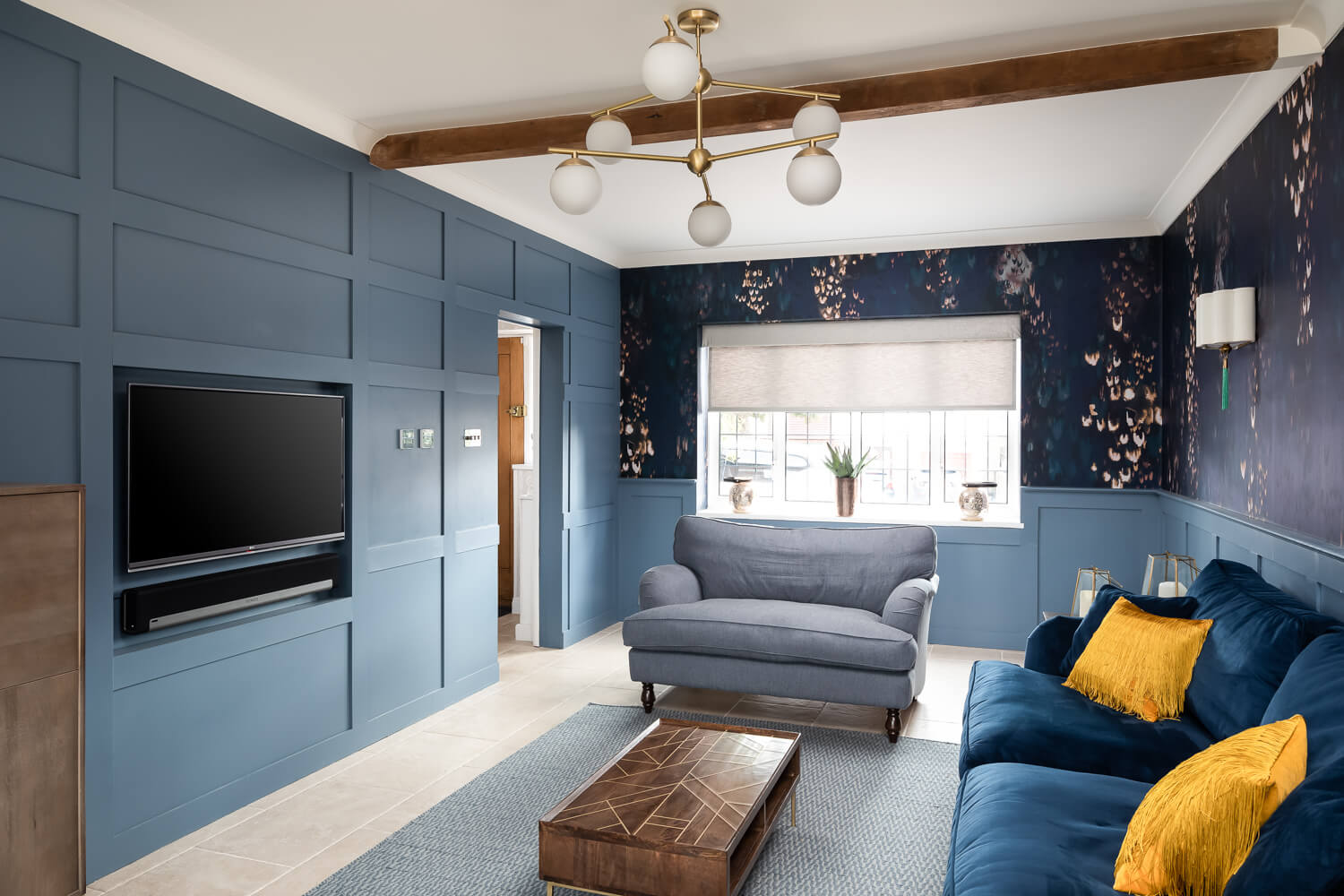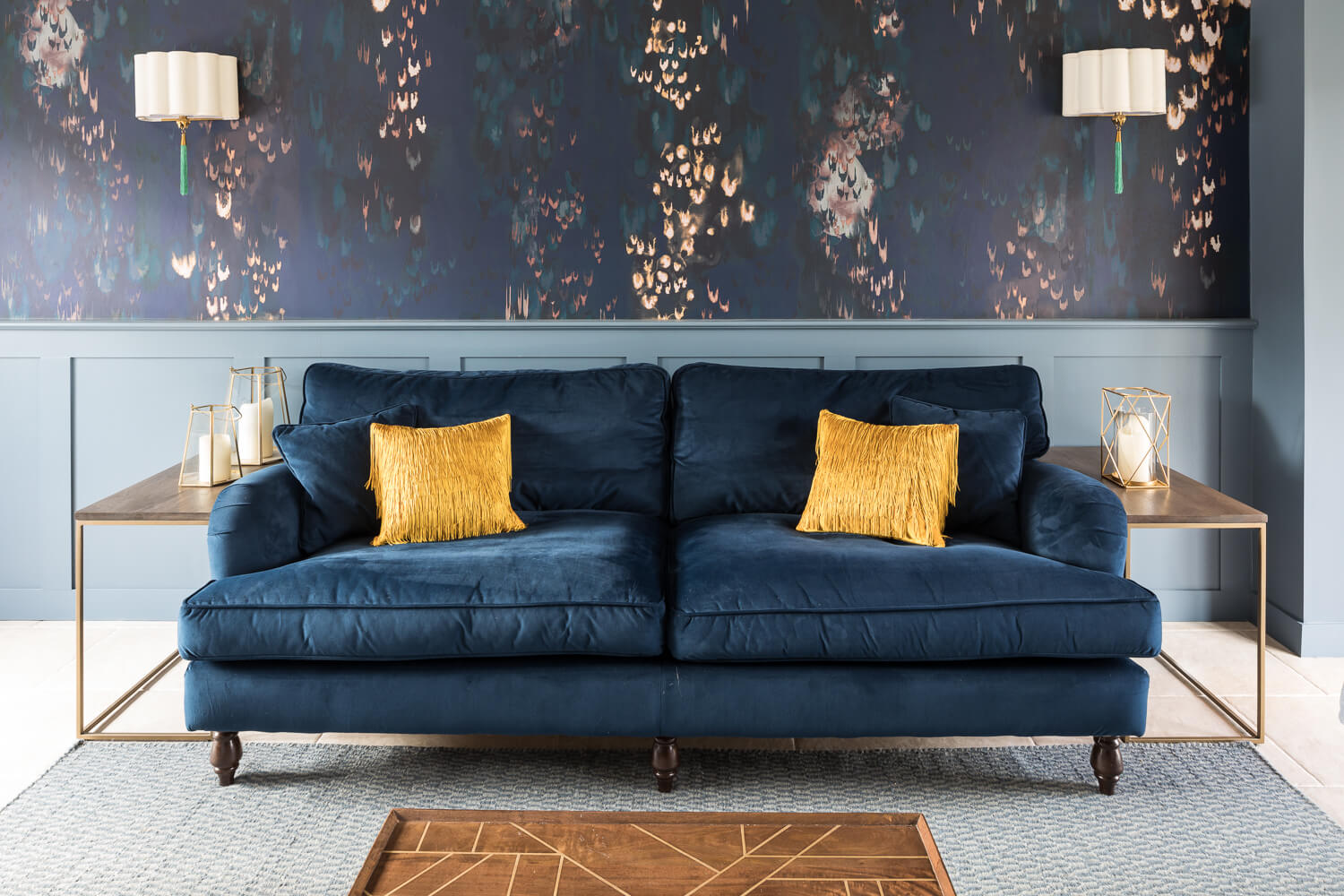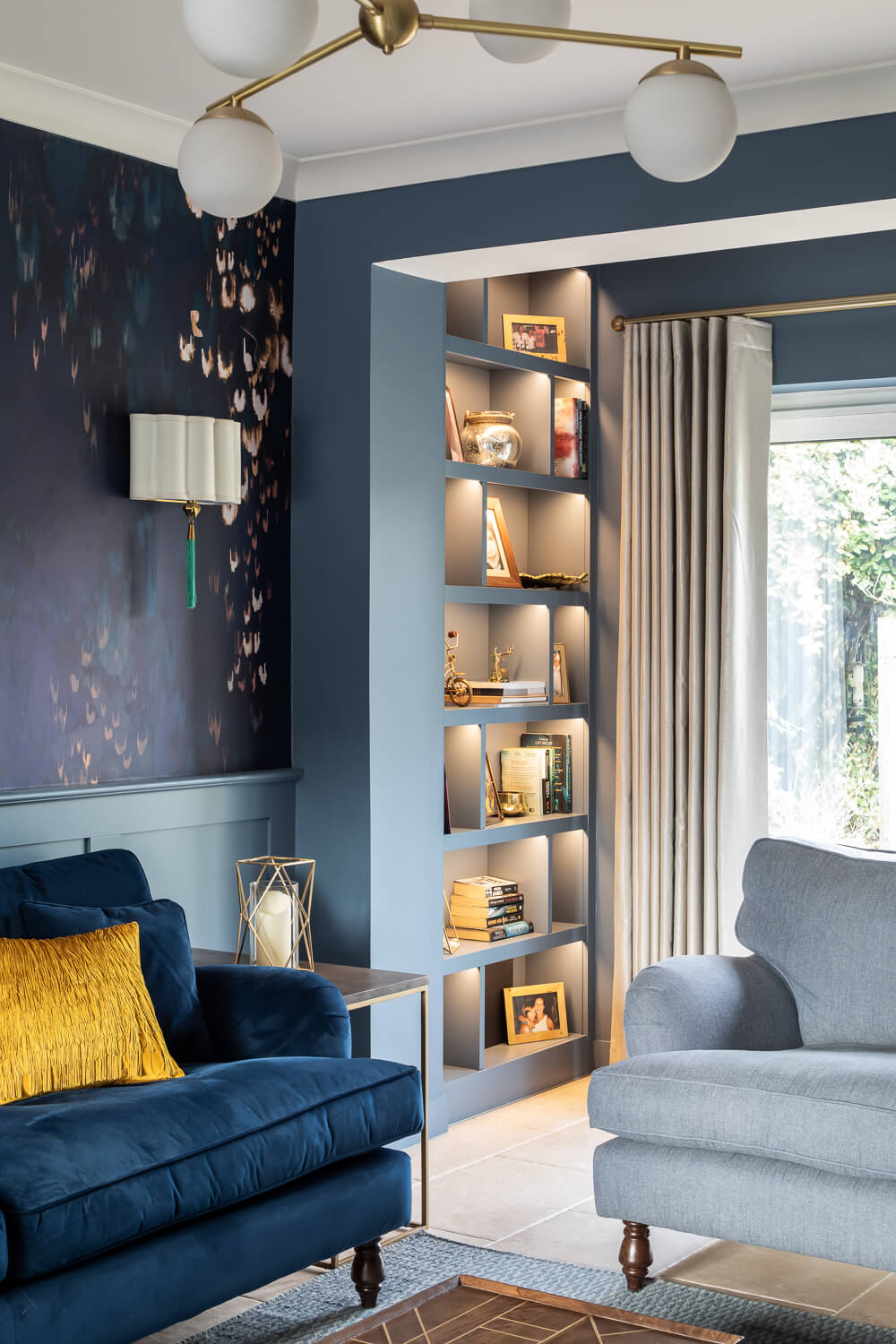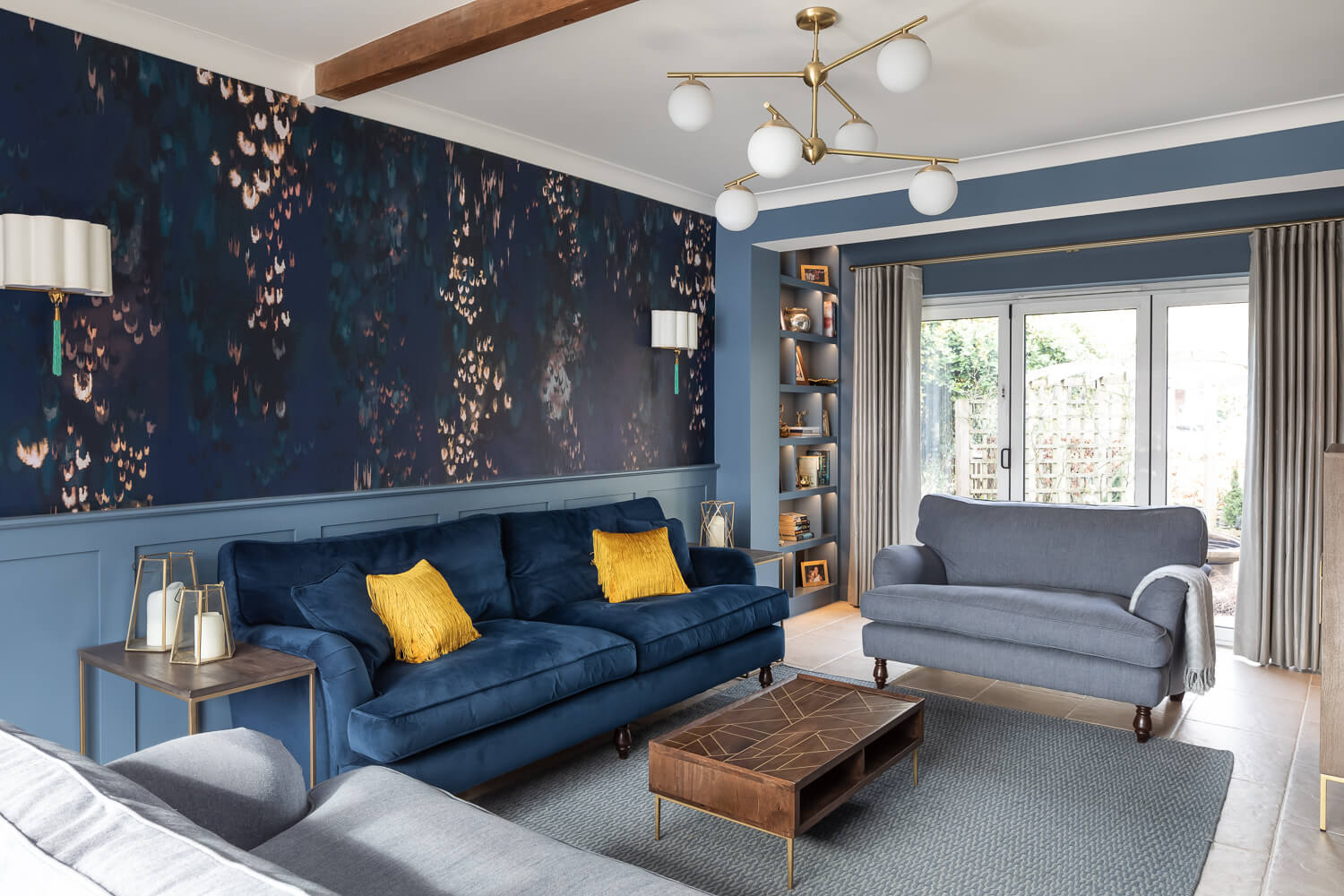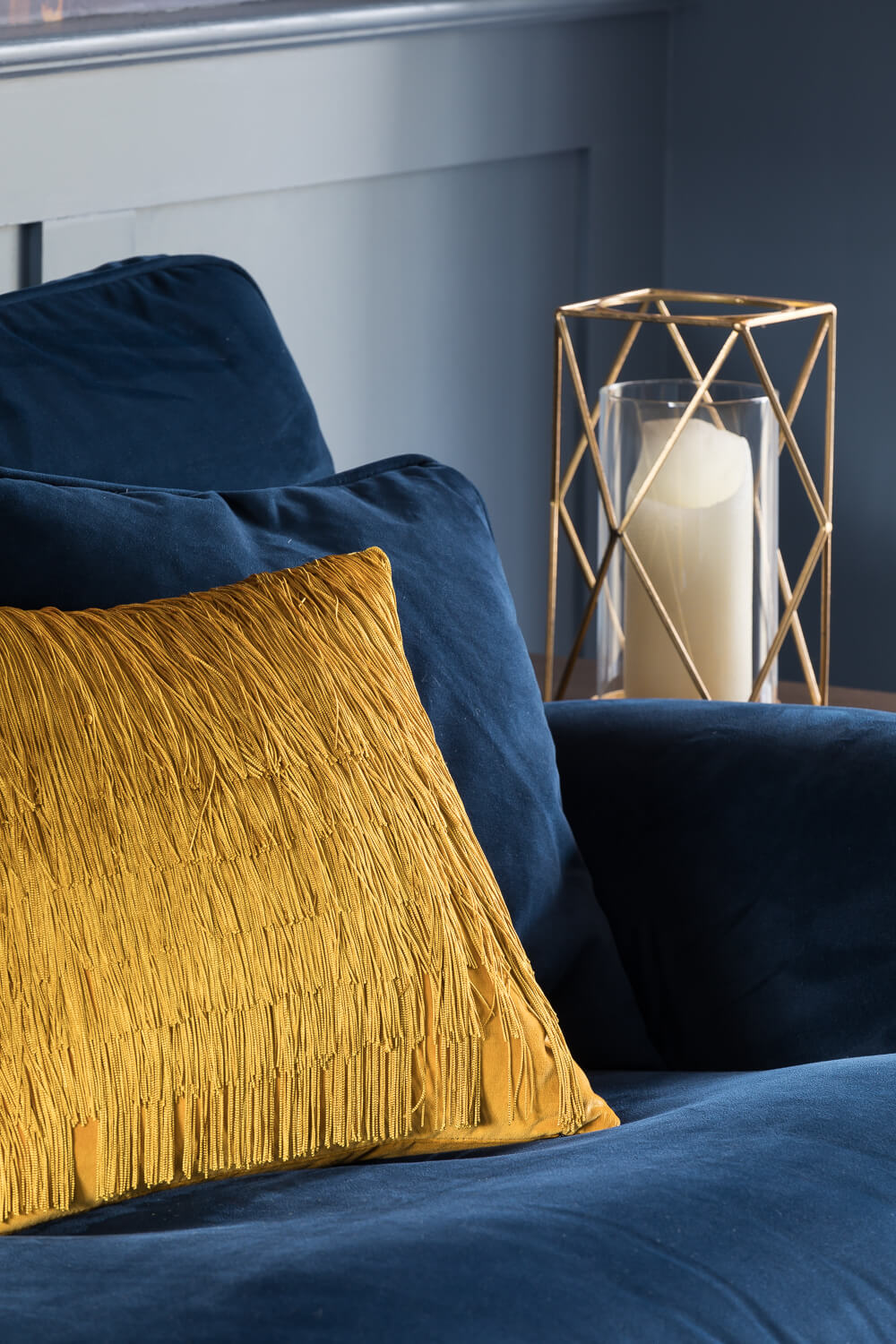 190304_NashHouse+Bubblestone_0133-Edit_Low
190304_NashHouse+Bubblestone_0107-Edit-Edit_Low
190304_NashHouse+Bubblestone_0080-Edit_Low
190304_NashHouse+Bubblestone_0070-Edit-Edit_Low
190304_NashHouse+Bubblestone_0062-Edit-Edit_Low
190304_NashHouse+Bubblestone_0087_Low
Tom and Heidi wanted a new look for the lounge and one that made it really welcoming and enjoyable to spend time in. Family and friends came over and often spent time in the kitchen and they wanted to make the most of all the rooms that they have, for a really social space.
We drew up some layout options for them and the winner involved switching the whole layout of the lounge around – so the lounge space opens up as you walked in the room and links seamlessly on from the hallway. The old chimney breast was removed, electrics re positioned, underfloor heating and tiled floor installed and then new bespoke wall panelling and bookcases to make a super cosy space.
The deep blue walls are accented with hints of gold to bring a really luxe look to the space and a big squishy stain proof velvet sofa for tons of warmth – perfect for parties and cosy nights in.
We think the before and after is quite something here!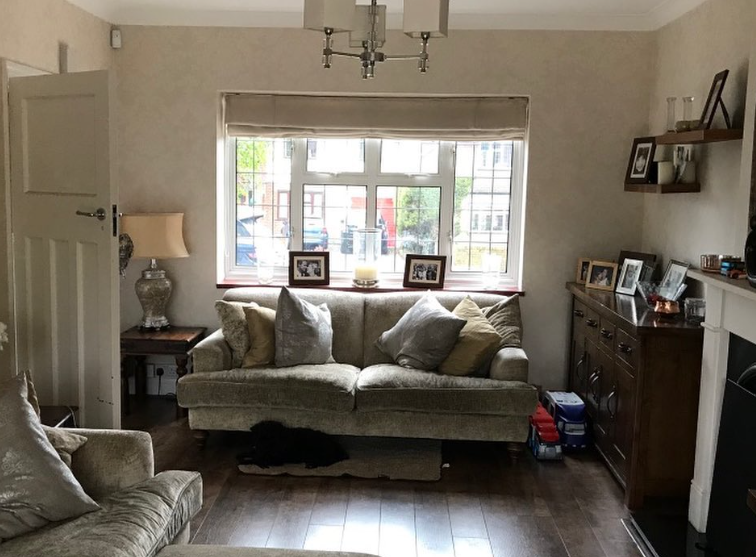 We would love to hear all about your vision of what would like to achieve in your home and help you make your dreams come true. Whether it's curtains or upholstery design through to full scale renovation projects, we're ready to help get your home looking its best. To make an enquiry, please contact us today.
---
---