I launched Furnished by Anna in 2008 to help people create a home they love and are proud of – one that they can't wait to get back to. That's the ethos of the company and imbedded in everything that is designed. I design rooms that work for you, your lifestyle and that fit in to a budget you are comfortable in spending.
Since launching, I've worked on all manner of projects and styles, from the very contemporary to the more traditional, and my many clients have been thrilled by every one. I love things that are a little bit different and enjoy bringing new ideas that they might not have thought of before. I'm lucky enough to be able to work in a job I'm really passionate about, which my clients tell me comes through in my work.
It's been amazing to be featured various magazines and was wonderful to be asked to showcase my own home on the ITV1 show 'May the best house win'!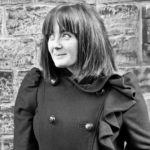 Be sure to follow us on social media – all the links are at the bottom of the page and we use Instagram a lot to keep everyone up to date with what we're up to!
If you want to know anything else there's lots more about my previous work in the Interior Design section, or get in touch and we can talk about exactly what you need.