I'm still trying to convince myself the lovely weather the other week will return, but even if it doesn't, designing with these gorgeous fabrics will make your room feel so much less wintery.
Whether you're feeling really brave and bold, or want some colour that's not too powerful, these two collections from Voyage Decoration will work wonders to brighten up your home:
Voyage Studio Line
Let's start with the brave of you – take a look at these fantastic little numbers! All the designs are available on a linen or velvet background which makes them really versatile and useful for many spaces. I see these working brilliantly in a kitchen or living room that needs a boost of colour to bring it to life. For maximum impact, use these fabrics in rooms with few features of their own, and layer up the fabrics through curtains, cushions, and prints to create an eclectic mix. For a contemporary look make sure you mix a few prints together, so for example two florals, a stripe and the leaves. For something a little bit more traditional, just stick to two patterns and mix in lots of plains to match. Just a little word of warning – be a little bit careful when using them in a room with any view (like a garden room perhaps) as they'll tend to dominate and detract focus from the outside view.


Voyage Country
Following on from it's first selection of hugely popular Country range, Voyage have added to this with some stunning new designs. They are all a little quirky and add some real personality to the rooms they are used in. The colours are more muted than the Studio Line range but they are still incredibly effective at brightening up spaces and making you feel more summery. I love the wobbly
stripes printed on linen and the lovely hand painted aspect to the animals, welly boots and watering cans! You'll feel much more comfortable mixing these fabrics together to create your own look as it's a more classic design with colours complementing each other, rather than competing. Also, try these in different rooms than you might first think – they're perfect for guest bedrooms and children's bedrooms as well as kitchens and utility rooms!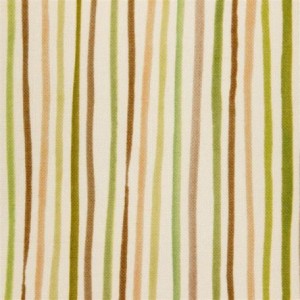 If you'd like to see any of the fabrics in the flesh, or in other colour ways then get in touch and we can arrange for samples to be sent out to you.