The jubilee is nearly here and I agree it's a great time to celebrate everything British – but there is just NO excuse for the amount of rubbish on sale that's pretty much going to end up in landfill come 1st July. There are stylish design ways out there!
I urge everyone out there to stay away from the tat and take a look at these lovely things that will help you join the party but still be stylish enough to grace your home when the hangover kicks in! There's some statement pieces and some smaller accessories so you can decide how much you go to town on them.
By the way each one of these brilliant items is made in the UK and by some very talented little designers – so all in all you can feel very smug all round about the support you'll give by purchasing them.
First up – these stamp cushions by The Colour Union, £68.00.
Range of colours, including black and white, or the more Andy Warhol pop are style. Also have some fab pouffs and chairs.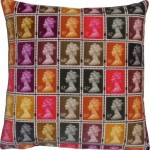 Next, Snapdragon Jane has designed these wonderful mugs, available for £9.50 each!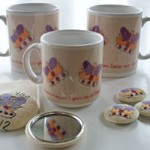 Ideas for your wall number one (maybe for the MOST patriotic of you!), I love this Vivienne Westwood for Cole and Son, £139.00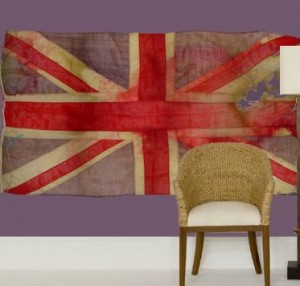 And following on my love of typography prints, this fantastic crown print from Arthouse is just £15.00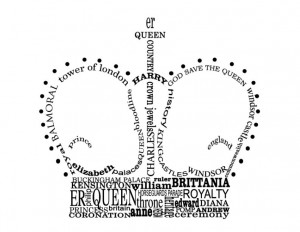 How brilliant are these London Phone Box Candle Holders, £29.95 from The Vintage & Handmade Gift Company, I want them!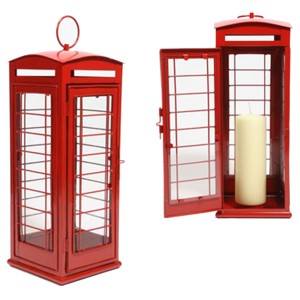 And this is next on the things I want! Fantastic doorstops from Lily and Lime, £25.00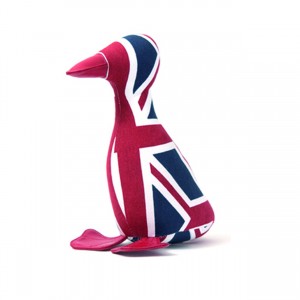 Then my last, is these wonderful cards from Rosie Wonders, £3.50.
Send them out as brilliant keepsakes for all your friends. (btw I've just ordered one of the other designs as an anniversary surprise for the other half, they're fab!)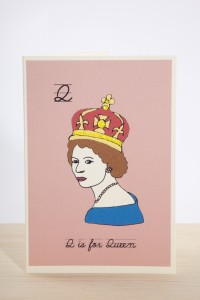 So there we go – British, stylish and independent – what more can you ask for? Please don't use these all together either – one of two pieces are tons more effective that the whole crate! Hope you all have a lovely bank holiday weekend over the Jubilee!