There is a lot of detail and knowledge behind all of our designs and so thought I'd share it with you in a new series of 'How To' blog posts. Up first – Sofas and Chairs!
A sofa is one of the most important pieces of furniture in a room and can make or break your ideal lounge! It needs to be comfortable, fit the space, look fab and overall be up to the challenges it's going to face – from children climbing over it to relaxing and entertaining (with a glass of red wine). They're expensive and you deserve it to be right.
We've supplied lots of sofas and chairs for our interior design clients and each one has been made to fit their style and space exactly. One of the most common things heard when talking to clients about designing their living room is that they really struggle with finding a sofa and chairs they like. It might be too big, the arms might be wrong or it doesn't come in the right fabrics.
So I thought to explain a bit more about sofa and upholstery options together with photos of each stage of the sofa making process so you can see just what goes into making it just right.
Sofa Style and Size
These two go hand in hand when designing the room, but rarely go together when you are out in the shops. Some high street sofa companies are able to change the length of the sofa for you so that you can make it fit the space exactly.
Or else using a specialist means you really can make it exactly how you want it. When supplying sofas, we take a particular style and change as many dimensions as needed to make it right – whether it's the length to fit the room, the depth if you want to sit more upright or the height if you are a particularly tall family!
We also change arm height to suit your preferences, leg style to suit your décor, stitching type to match the style and so on, so getting the right look in the right size really is easy.
The Frame and Filling
There are tons of options out there sofa wise for all different prices – and for very good reason. In upholstery terms, there is a vast range of quality and materials that can go into making sofas and chairs, and this influences the price dramatically.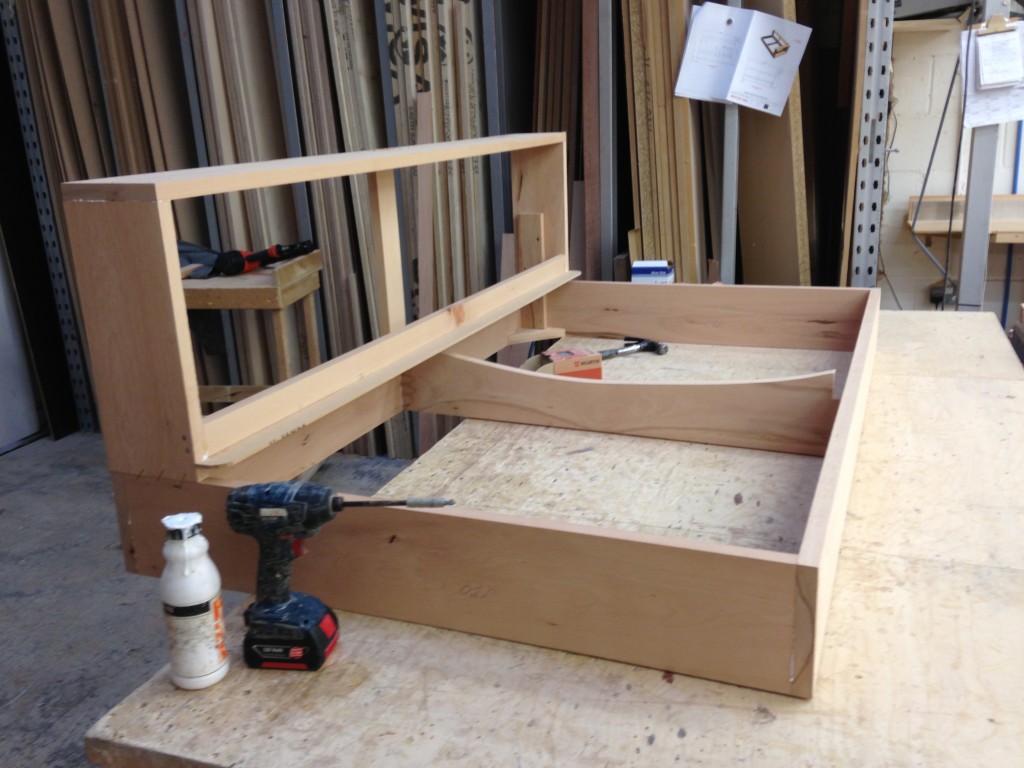 It is so important that the frame is of good quality to ensure durability. Hardwood frames are literally the backbone of any good sofa! They are strong, durable and resilient. Test the weight of the sofa – if it's hard to pick up and quite heavy, it's going made from hardwood and it going to last.
These chair frames are in for laquering as the exposed frame forms an integral part of the design. 4 coats down, 4 to go!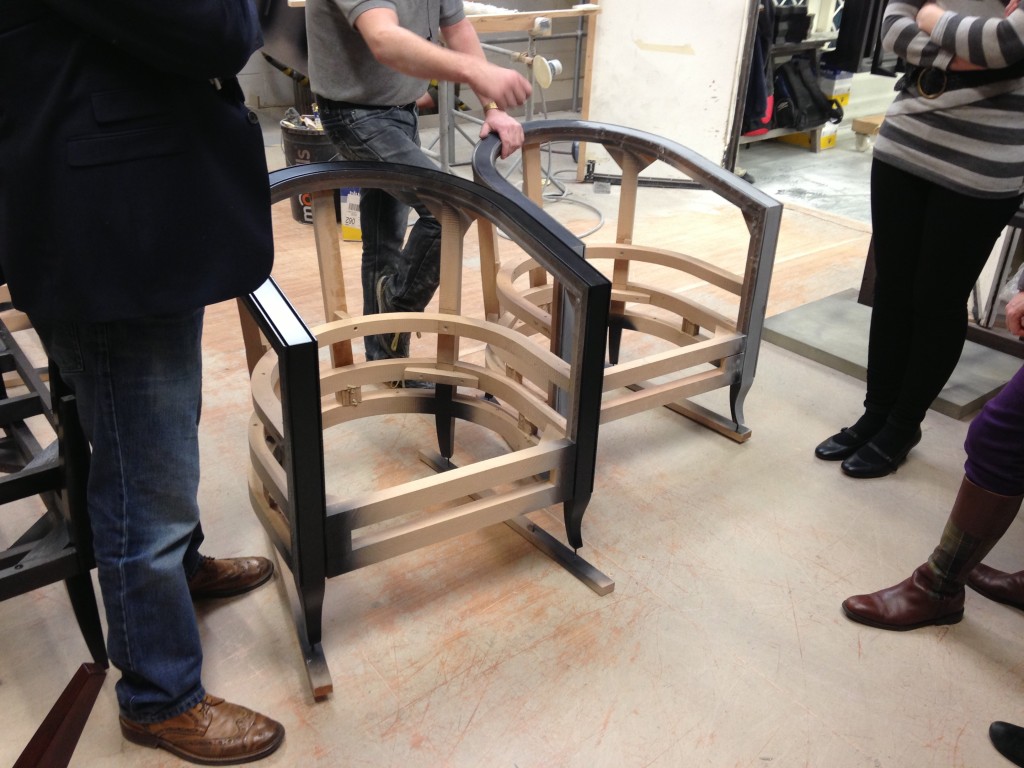 Look at how many spring options there are so that they are all just right for the sofa size;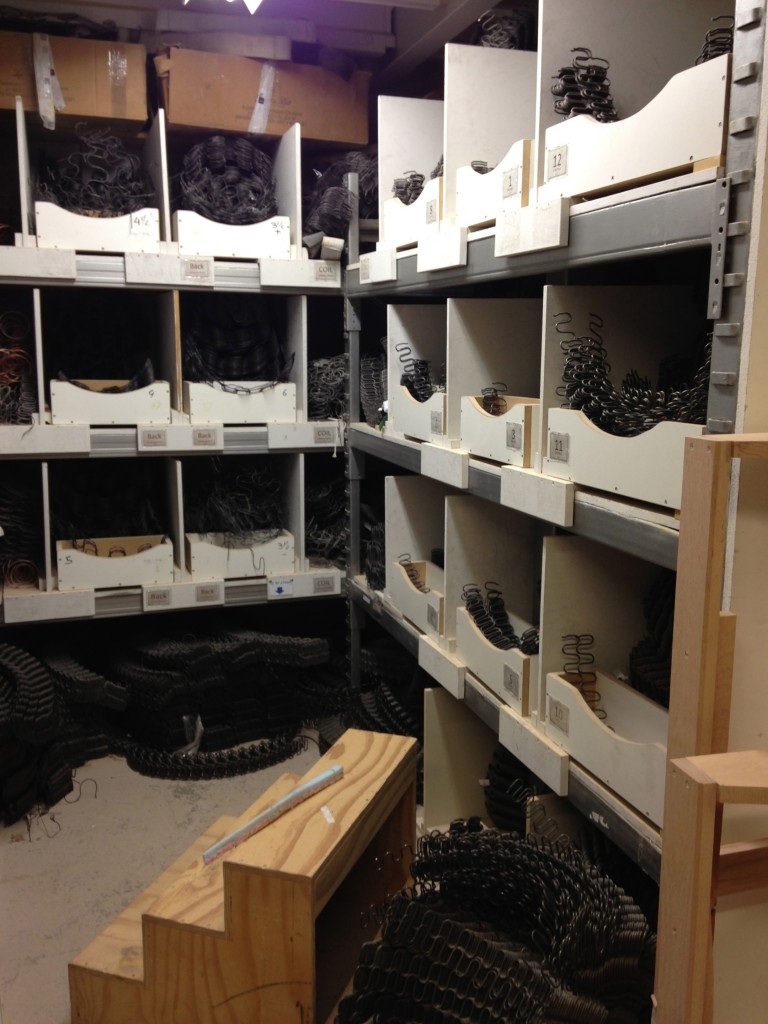 And this one shows the foam going on to the frame to make it lovely and comfy: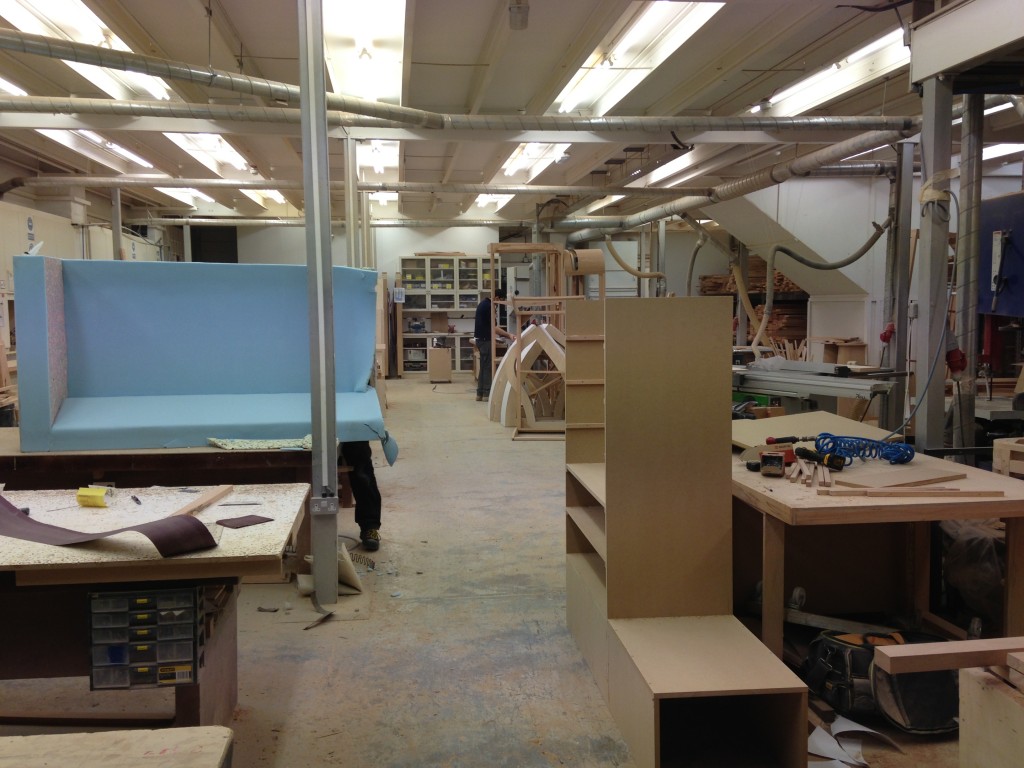 The Cushions
Next is the filling. You're unlikely to get a choice on ready-made sofas as the majority use Polyfill – a filling made (surprisingly) from Polyester that's cost-effective but eventually will sink and need replacing.
When building your perfect sofa, we look at 3 recommended filling types to get maximum comfort!
Foam and Fibre wrapped is the most popular and the least maintenance. It keeps its shape well and comes in different densities. Feather and down fillings are super soft and really comfortable, but the downside to these is that they require plumping every time someone sits on them. There is also feather wrapped foam, which is the best of both worlds – giving you a lovely soft top but backed up by the fibre core to keep its shape.
Fabric
Then it's on to the fabric. There are literally hundreds and thousands of fabric options out there and when you make your own sofa you can have exactly the one you like and is right for your requirements.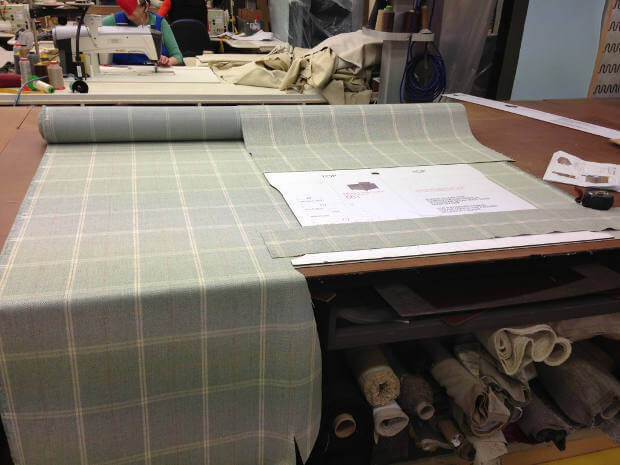 Important to bear in mind here that price isn't necessarily an indicator of durability.  Upholstery fabrics are measured in 'rubs' so the higher the 'rub count' the more durable it is. The price of the fabric will depend on the composition – so you could have a lovely man-made fabric with a high rub test for around £25 per m vs a natural fabric with a lower rub test at a much higher price. It's all going to depend on how you are going to use the sofa, how long you want it to last and the style you are going for. There are also some great options now in washable fabrics that help increase the life of a sofa in busy spaces!
And so, put it together and what have you got?
Well, quite simply, a stunning sofa you love sitting on!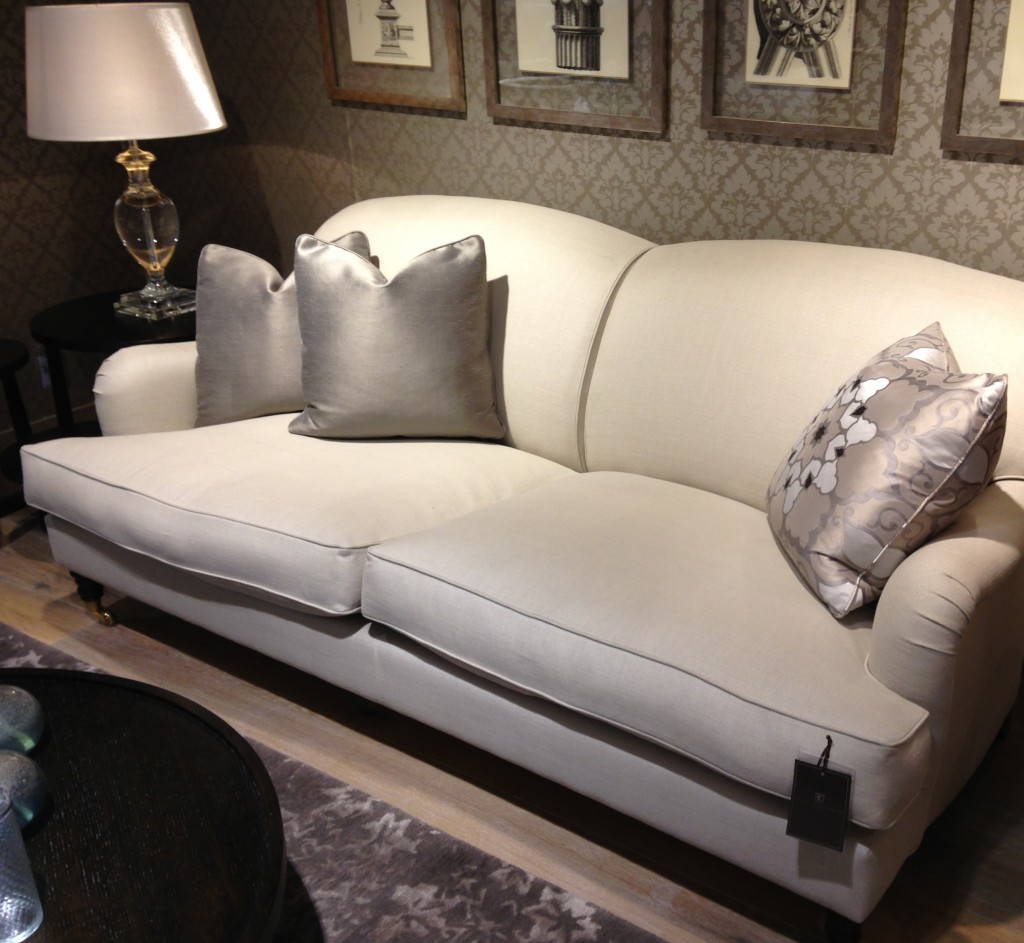 Case Studies
You can see some of the sofa and chairs we've made from scratch in the following projects;
These fantastic green chairs in Judy and Duncan's apartment were made to our designs.
As were the super cozy sofas in Vicki and Dave's snug and the sumptuous velvet upholstery in Ann and Trevor's home.
Plus we worked with Felicity on simply designing her and supplying new sofas and chairs to work within her existing lounge scheme – so she didn't have to make any changes to the rest of the room!
Any questions you might have about the sofa making process, do feel free to get in touch. Next time – making lampshades.