The Interior Design Brief
For Sophie and Grace's rooms, we were asked to create similar rooms but each with its own sense of style.
---
What did we do?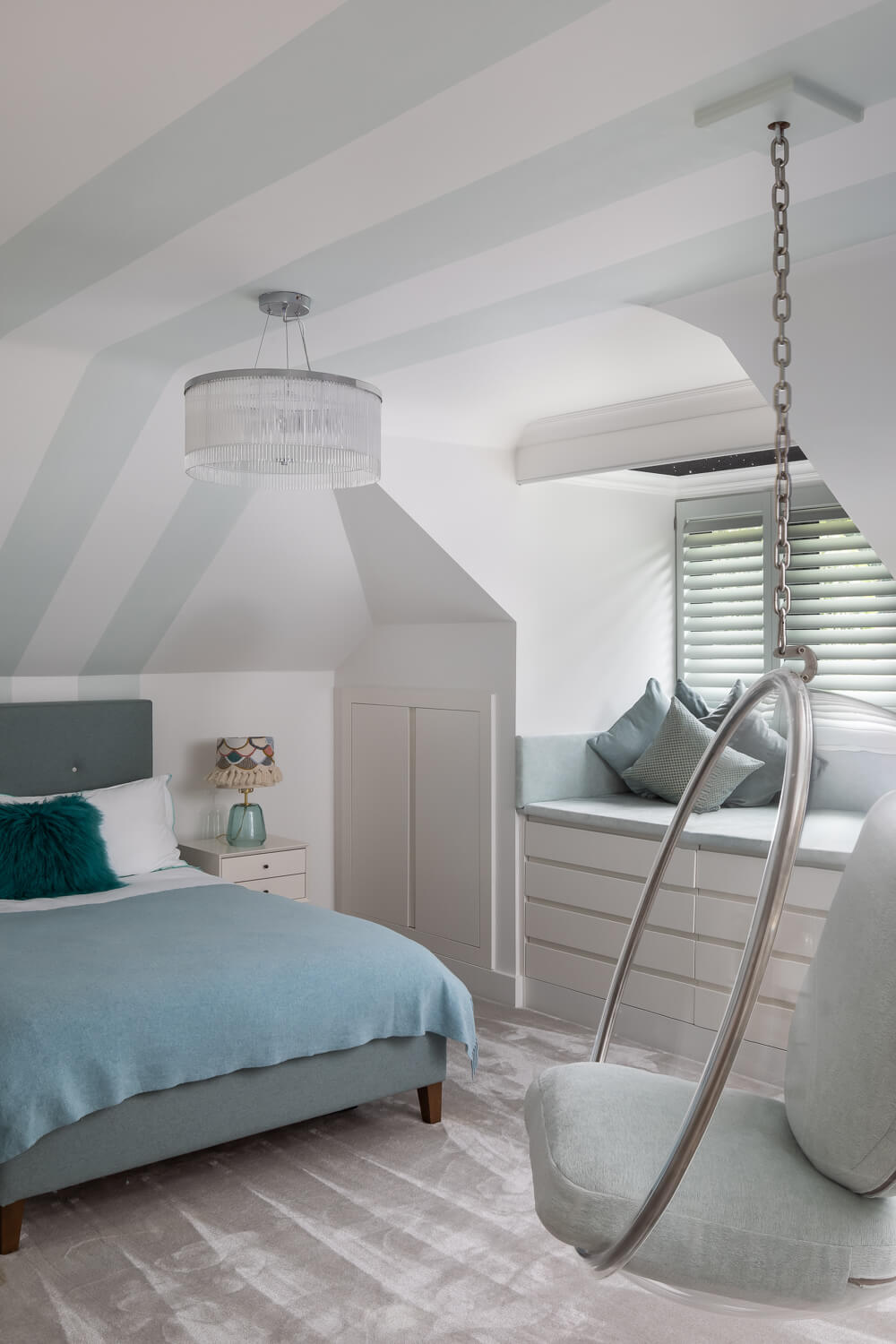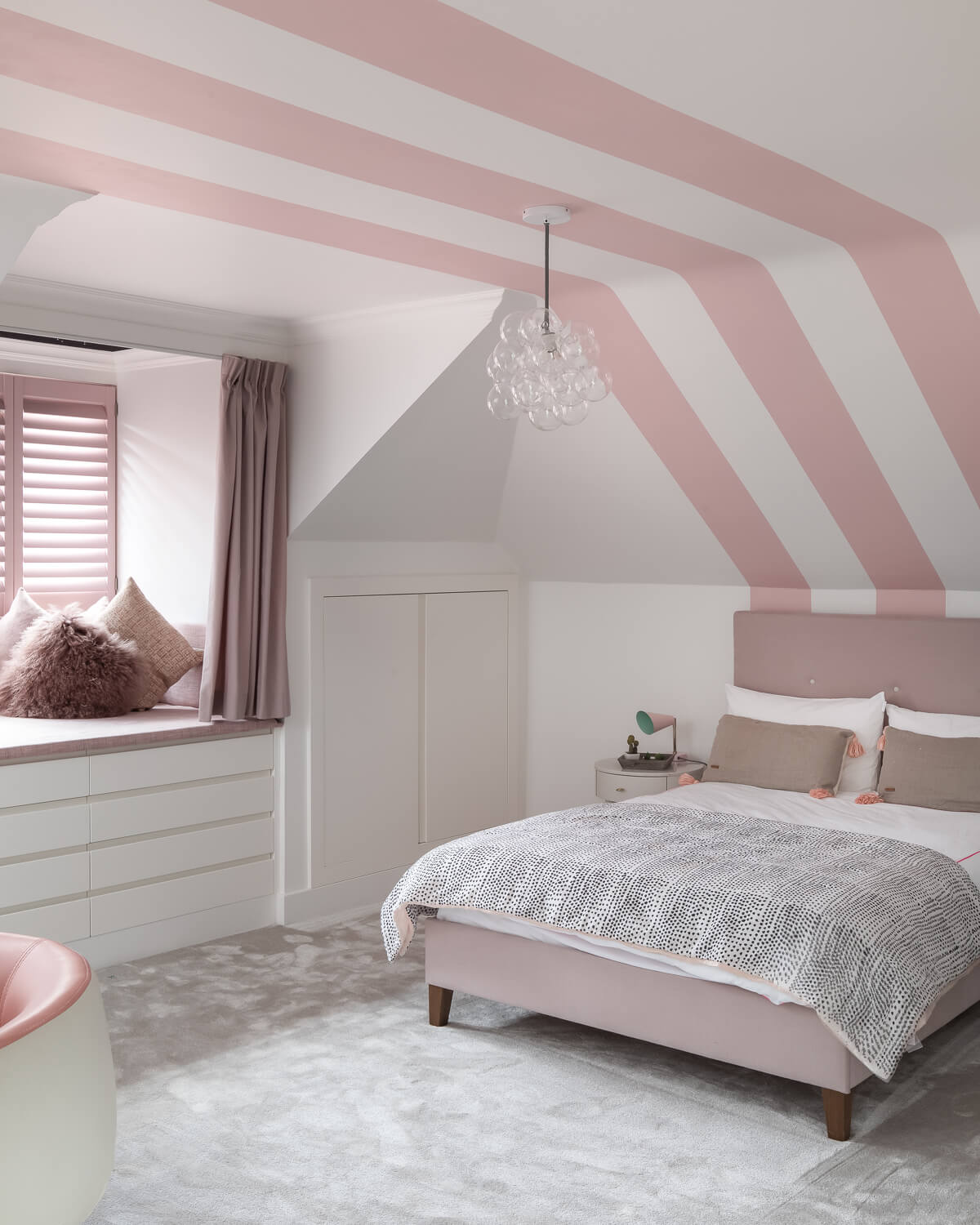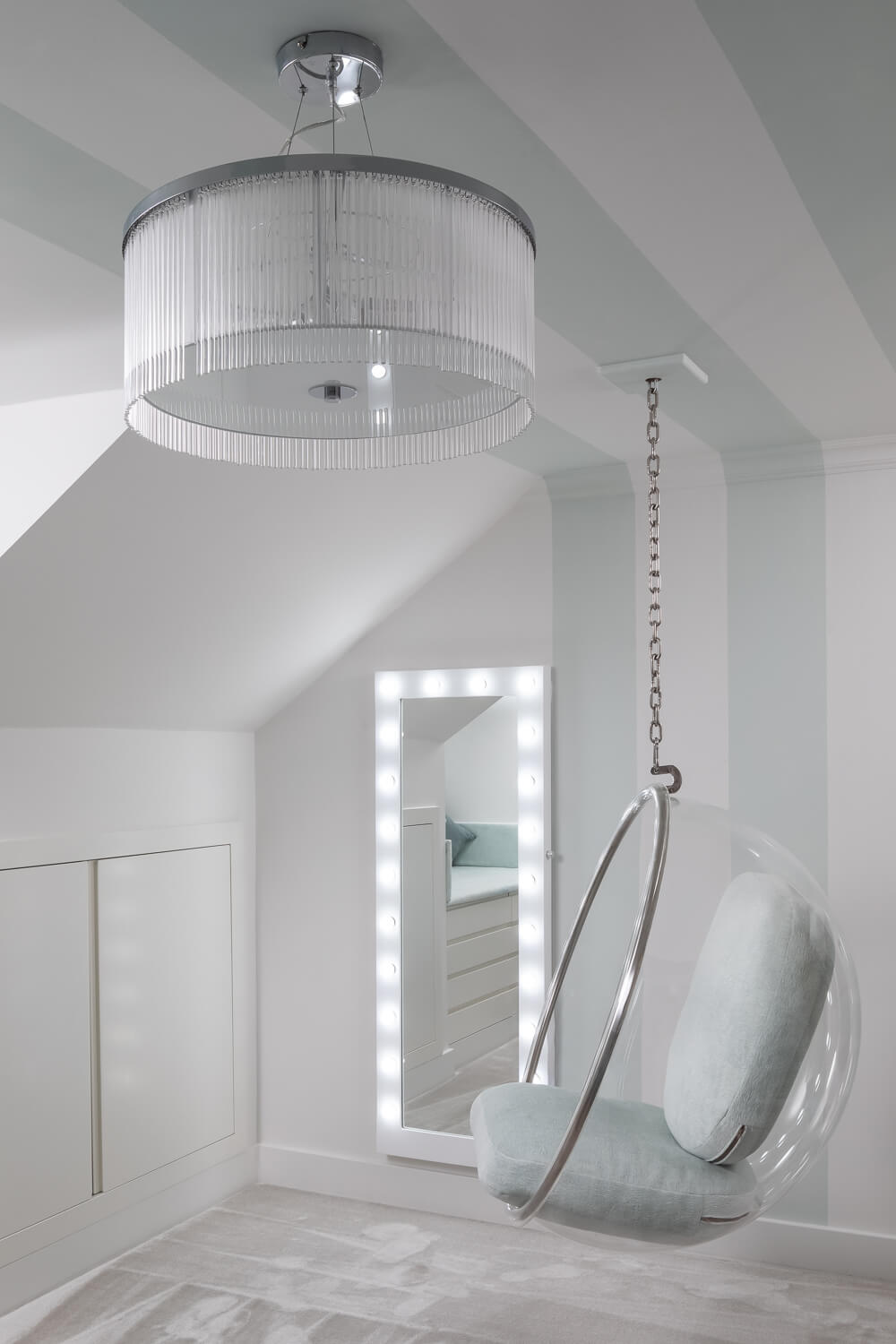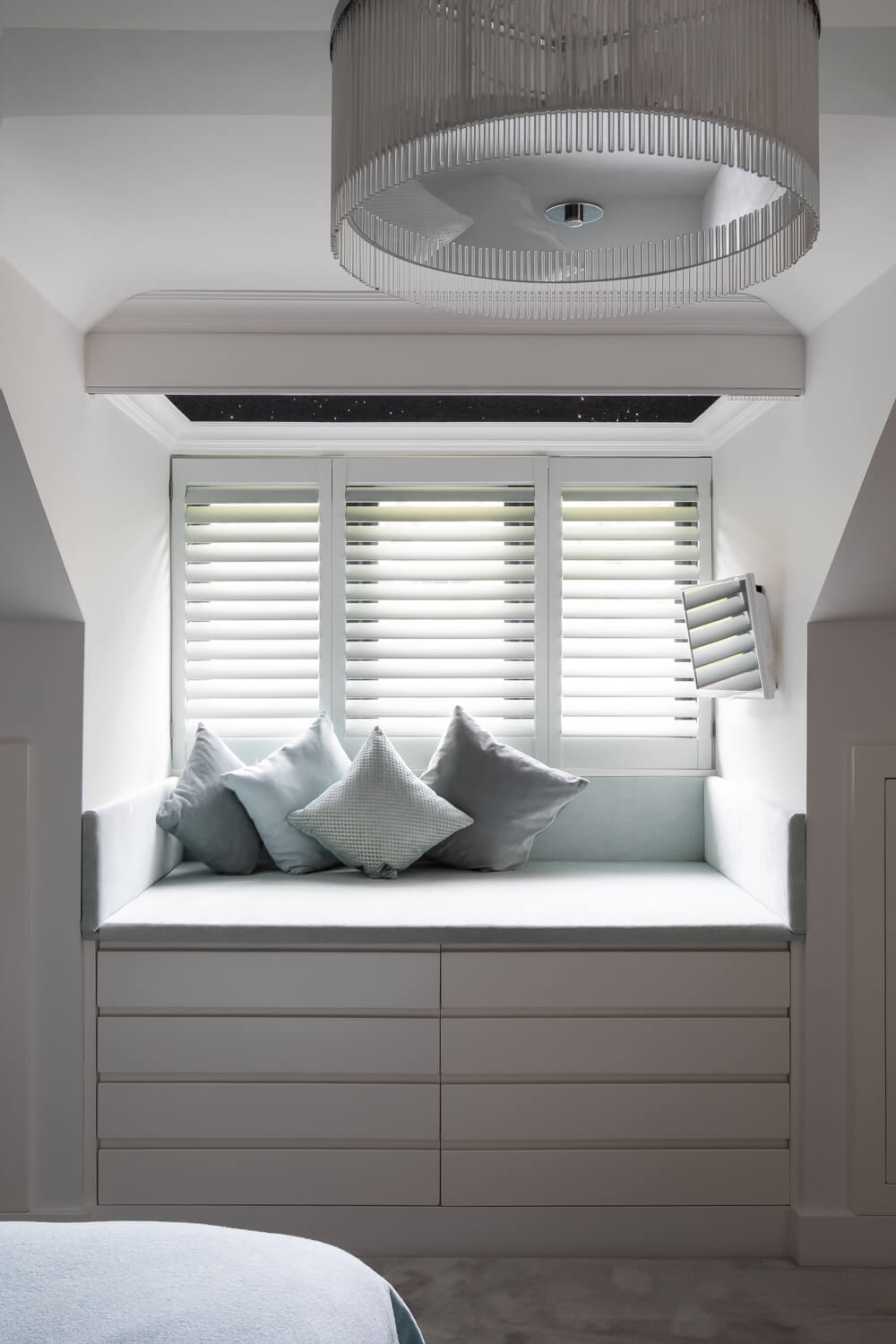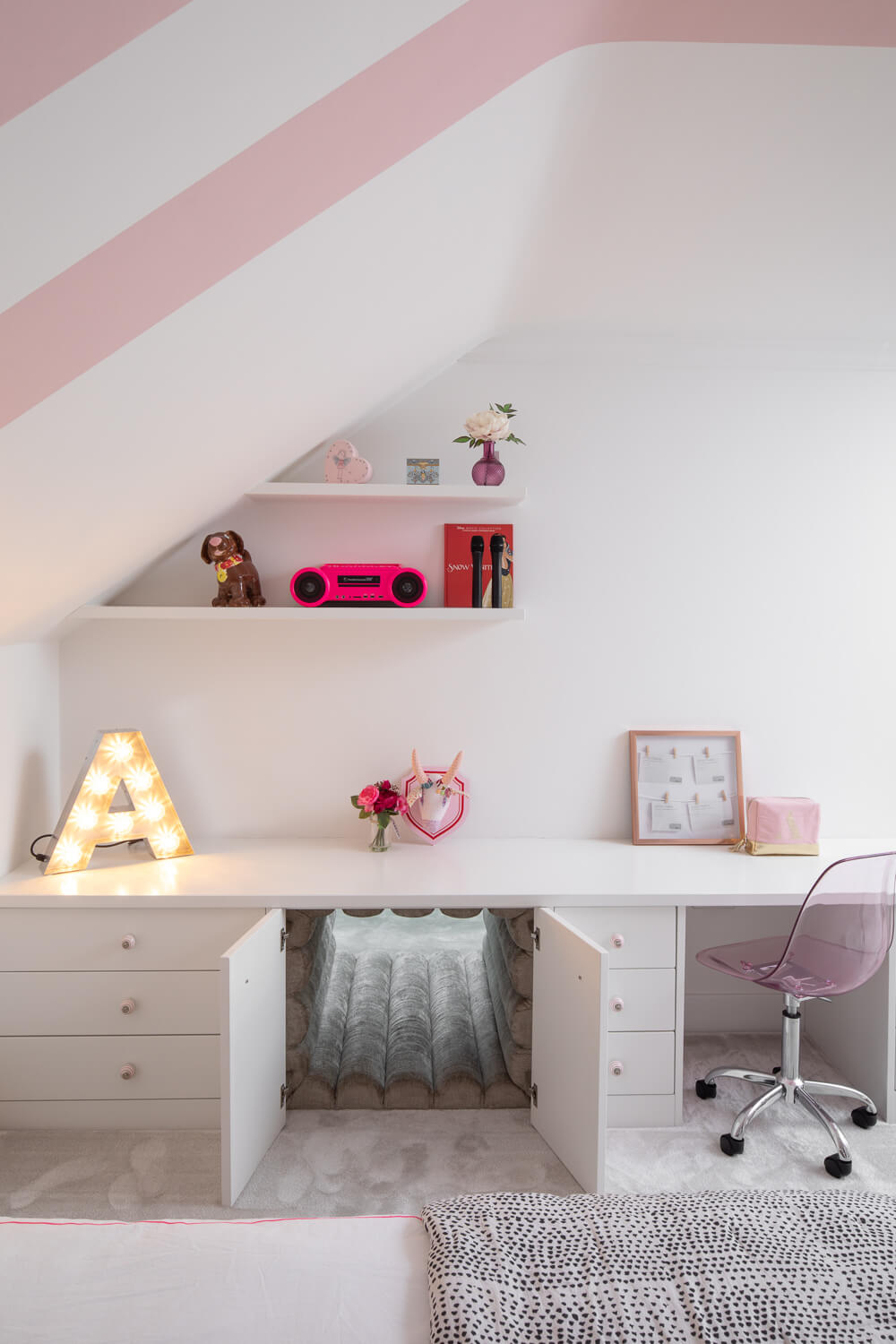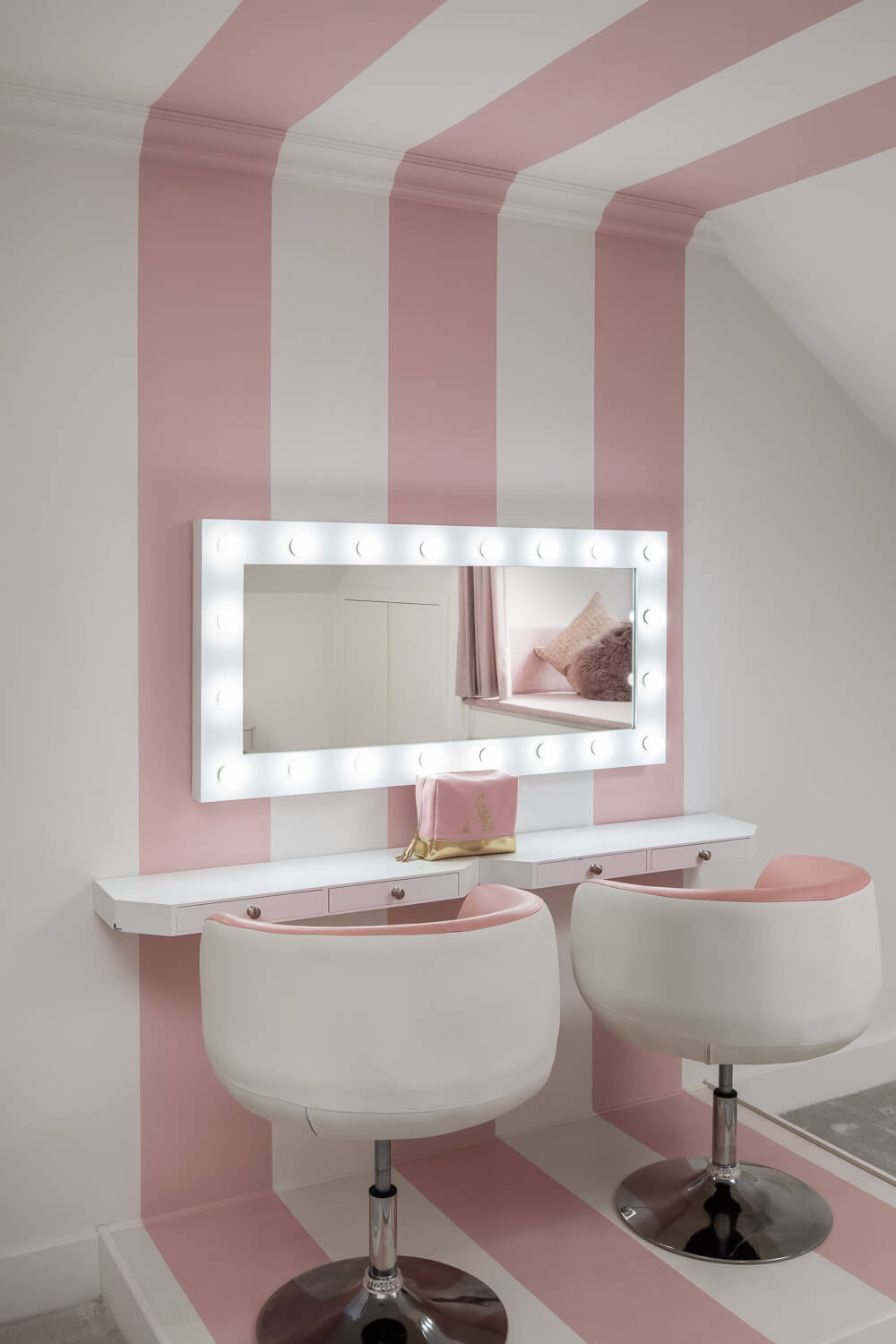 190429_PilgrimsRoad_0122-Edit-Edit_Low
190429_PilgrimsRoad_0164-Edit_Low
190429_PilgrimsRoad_0142-Edit-Edit_Low
190429_PilgrimsRoad_0132-Edit_Low
190429_PilgrimsRoad_0159-Edit_Low
190429_PilgrimsRoad_0173-Edit-Edit_Low
Sophie and Grace wanted bedrooms that were similar to each other – so we created a bedroom for each of them and added different functionalities to the room to create individuality. A make up area brings a place to dress up in the pink room and a cool hanging chair is a lovely spot to chill out with a book in the aqua room. Both rooms have a long desk for homework which conceals a secret tunnel linking through to each others room!
In here we made the most possible use of space by building wardrobes in to the eaves spaces, and drawer space with a window seat on top in the dormer windows. The overall effect means the bedroom floor space opens up without losing any vital storage.
---
---