What to expect
---
Explaining a little bit on how we work and what makes us different!
Lots of the enquiries we receive ask us how we work and what they can expect when asking us to pop over. The truth is, we're really flexible. We really can help as much or as little as you'd like us to, and we know some fantastic people to get the job done well too. We know how much trust it takes to let someone work on your home, and we do everything we can to make the interior design and installation process as easy as possible.
We do generally find that splitting the process down in to three stages works well for the majority of projects:
Stage One – Consultation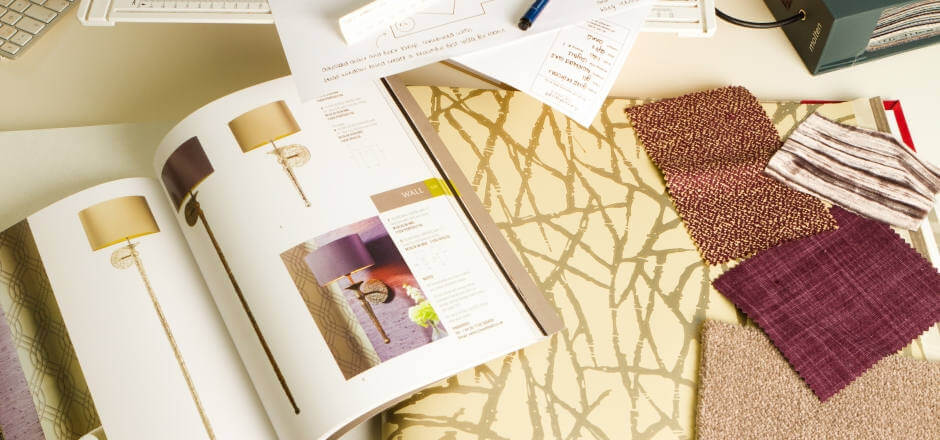 This is one of the most important stages as it's where we pop over to meet you and see the space that you'd like help with. We'll talk through the current space, your likes, dislikes, scope of the work you'd like help with, wish list and wants! It's great if you already have some ideas, or pictures of things you like, but also fine if you really want some fresh inspiration and give us a total blank canvas. All of this all helps to build up a design brief for us to work with, which we send over to you following the meeting.
So the consultation is really a big fact find for us before we get to work on designing your perfect space! With that in mind, we generally don't talk too much about ideas and layouts during this stage as we really like to get stuck in to the nitty gritty of the room design wise before presenting our chosen design back to you!
Stage Two – Design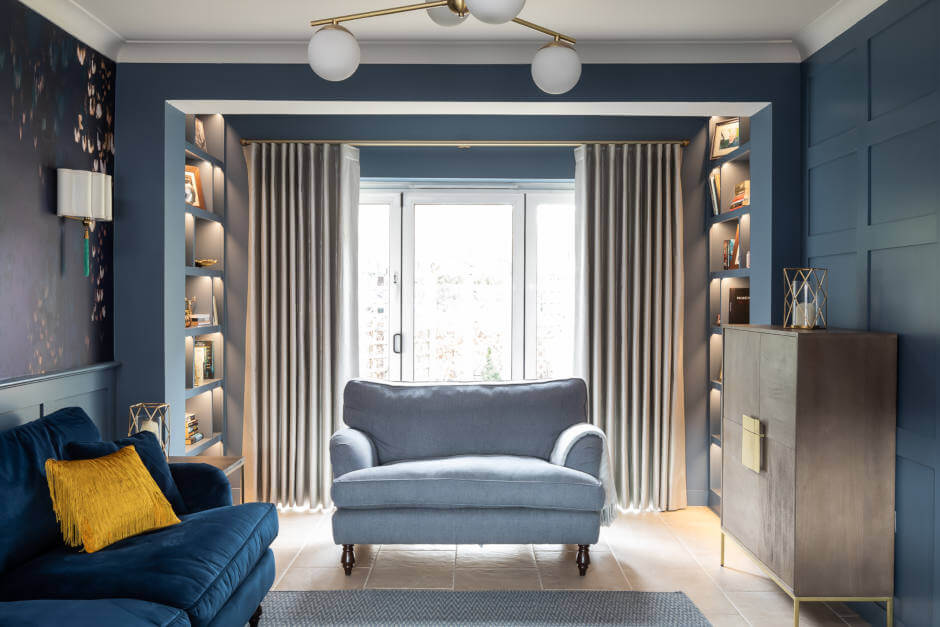 The first half of this stage is totally down to us. We'll get your project in to the studio and start to work through the best scheme or solution to suit your brief. Depending on the scope you'd like us to work through, we can take care of choosing everything needed for the room – so colour schemes, lighting, furniture, rugs, wallpaper, window treatments, storage and so on. We'll choose the best finishes and products to match your style and your budget. You might have some furniture you'd like us to work with and that's all fine too. We've helped from a pair of curtains right through to full rebuild. We love variety!
All of our layouts are drawn to scale so you can see exactly how everything will fit in the room and where. If your project requires it, we also produce plans for building works – including CAD drawn lighting and plumbing plans – and can produce images of the design to really bring all our design ideas to life, showing you exactly how everything can look in a 3D visualisation of your room. We especially recommend these when designing completely new spaces such as new build homes, extensions or kitchens and these are a great way to translate architects plans in to actual living spaces!
Following our design stage, we'll then go through the designs and ideas with you, and are happy to make tweaks where necessary to get everything just right.
Stage Three – Implementation
The easiest way to get your home looking great is to ask us to implement the designs for you too. We have a network of very skilled and well trusted trades, workrooms and suppliers that we have carefully chosen to deliver exactly as planned. When instructed, we can obtain quotes for everything needed, coordinate a programme of work, take care of all the orders to ensure everything arrives in the size and finish specified in our designs, and install and set everything up ready for you to come home too. You might want everything to be done at once, or take things a bit at a time – both completely fine! And trust us, we'll get as excited as you at this stage as this really is the reason we love what we do.
A little bit of feedback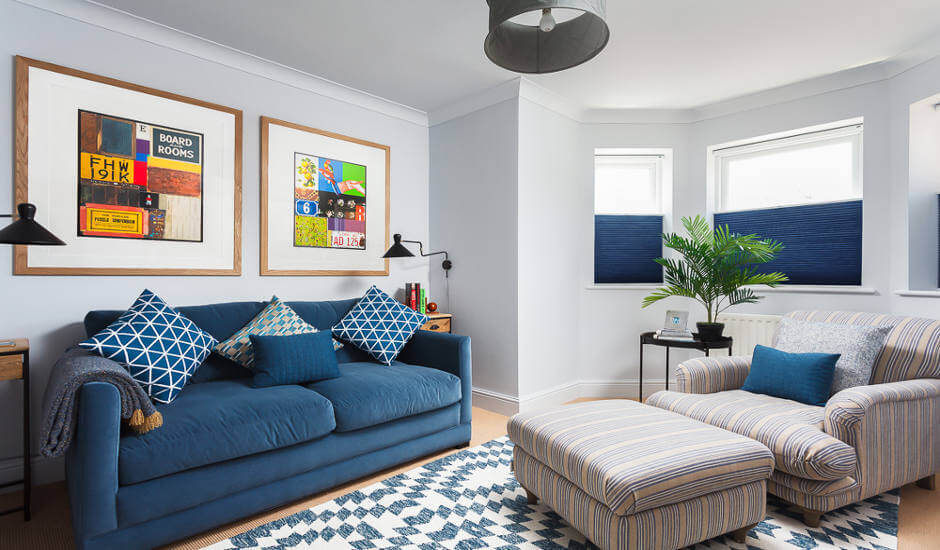 Finally, thought we'd share this you. Jackie and Bill wrote us a lovely letter when we'd finished working through their home and it made our day. Over the course of a year we worked through every room of their home and are really thrilled with the results. This is what Jackie had to say:
"I had become increasingly despondent about the state of our house and finally decided we needed to do something. The next day I looked online to find an interior designer. I didn't really know what they did, and we didn't know anyone that had used one, but I knew we needed inspiration and help with all the choices we would have to make. I thought an interior designer would give us ideas, help with the choices and then arrange the shelves and cushions when everything was decorated. Well I don't know if you are the average type of designer, but you have done so much more than that for us. Our house is transformed, beautiful, emptier and tidier but in a way that we still feel at home. Thank you for your hard work and the ability to give us choices and yet include something we really like. We are happily recommending you and thank you again for all your advice and inspiration!"