Feature Tiles – update your bathroom!
---
If you keep up to date with your home magazines, apparently metro tiles (the lovely old fashioned brick type ones) are now a design cliché. So what should you use instead?
Well, textures and patterned tiles are making a comeback and there are some amazing offerings out there to make a real statement in your bathroom or kitchen. Use them to create the illusion of wallpaper on a wall and really go to town with mixing tones of a colour together. Stay away from the dreaded harlequin type patterns from before though! If you want to go bright and bold take your inspiration from Morocco, whilst with textures make sure the impact is the pattern, not the colour.
Fired Earth have a great range and I recently completed a beautiful en-suite using their Natural Trust range. To keep costs down but not scrimp on the impact, we used a stripe of the textured tiles, set off with the coordinating plain version and Amtico flooring, creating a very relaxing and timeless bathroom! (excuse the wire, I took this just before completion!) :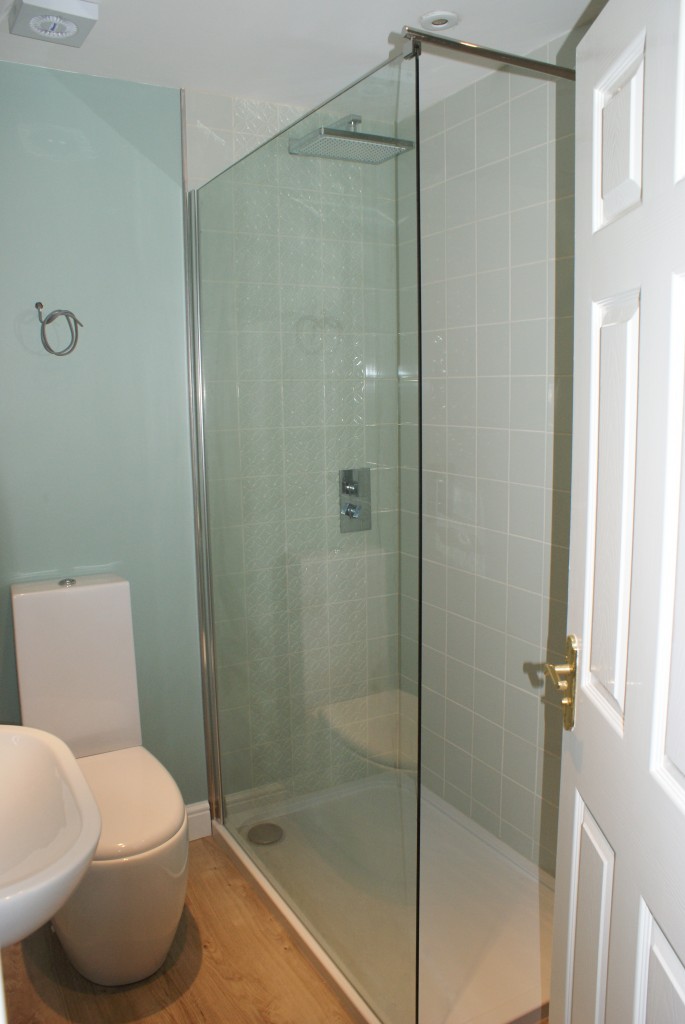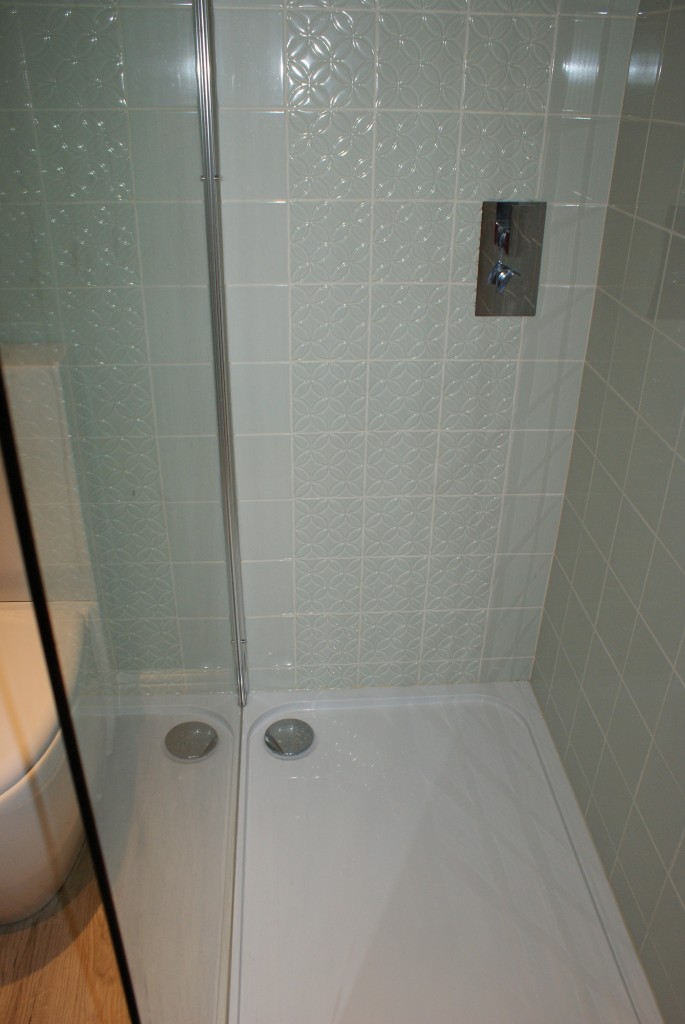 This is a new range again from Fired Earth which I really love and am itching to use on a project! The shape of these tiles is fantastic and you only need a tiny amount over a sink to create maximum impact: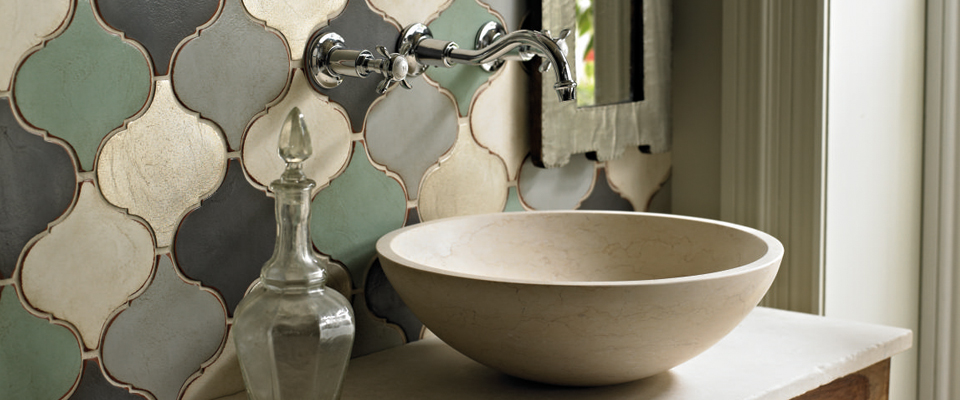 And then to finish, for those of you who fancy it, these wonderful tiles caught my eye in a showroom last week. They are stunning in real life, but they come with a price tag to match – £1500 per square meter. I think this is one battle I'm going to lose with the Other Half…