5 days to a lovely lounge
---
There's lots of reasons you just need things to happen at the right time when completing work on your house – little ones running around, getting ready for a big event you're hosting or just simply a little bit of impatience and wanting everything completed now! The key is a well planned timetable and fantastic trades all booked in and ready to go.
We recently completed work on this lounge whilst the family were on holiday and these day by day photos show how much progress was made every day that week, so the room was ready for the family to come home to!
Before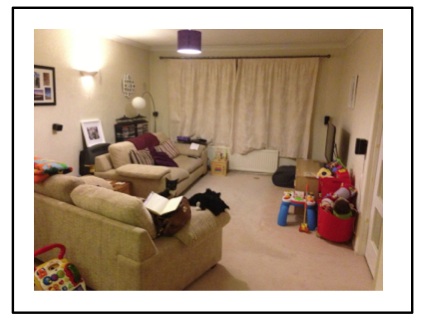 End of Day 1
Walls and ceiling stripped and ready to start work on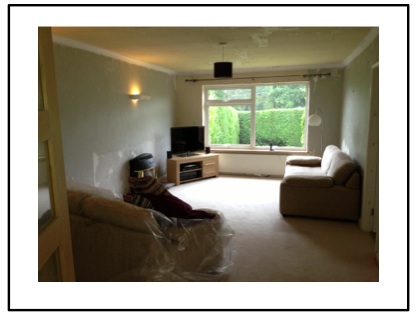 End of Day 2
First fix of electrics complete and new fire installed, with chimney breast constructed ready for boarding and plastering. Upright radiators in too!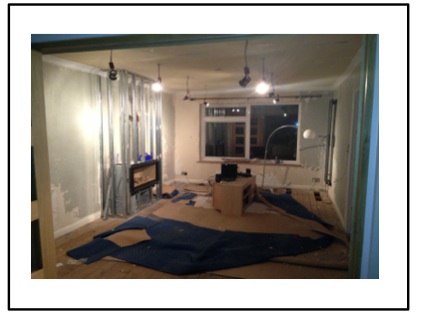 End of Day 3
Fireplace boarded and plastered and the decorating is well underway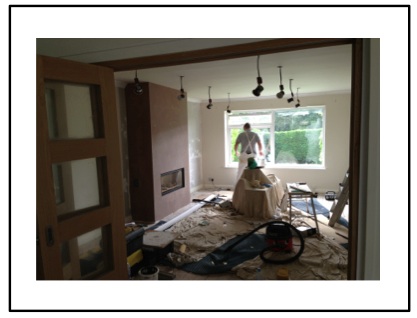 End of Day 4
Decorating complete and new carpet laid in the evening once everything was dry!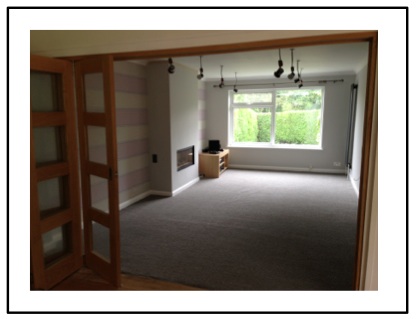 End of Day 5 – ta dah!
Furniture back in place and room ready for use. New fireplace really centralises the living space and creates a much needed focal point to re-proportion the room, all topped up with the fab striped wallpaper from Designers Guild.