The Interior Design Brief
Rachel wanted to create a wonderful dining room, perfect for long dinners and entertaining friends in, filled with unique pieces to create talking points.
---
What did we do?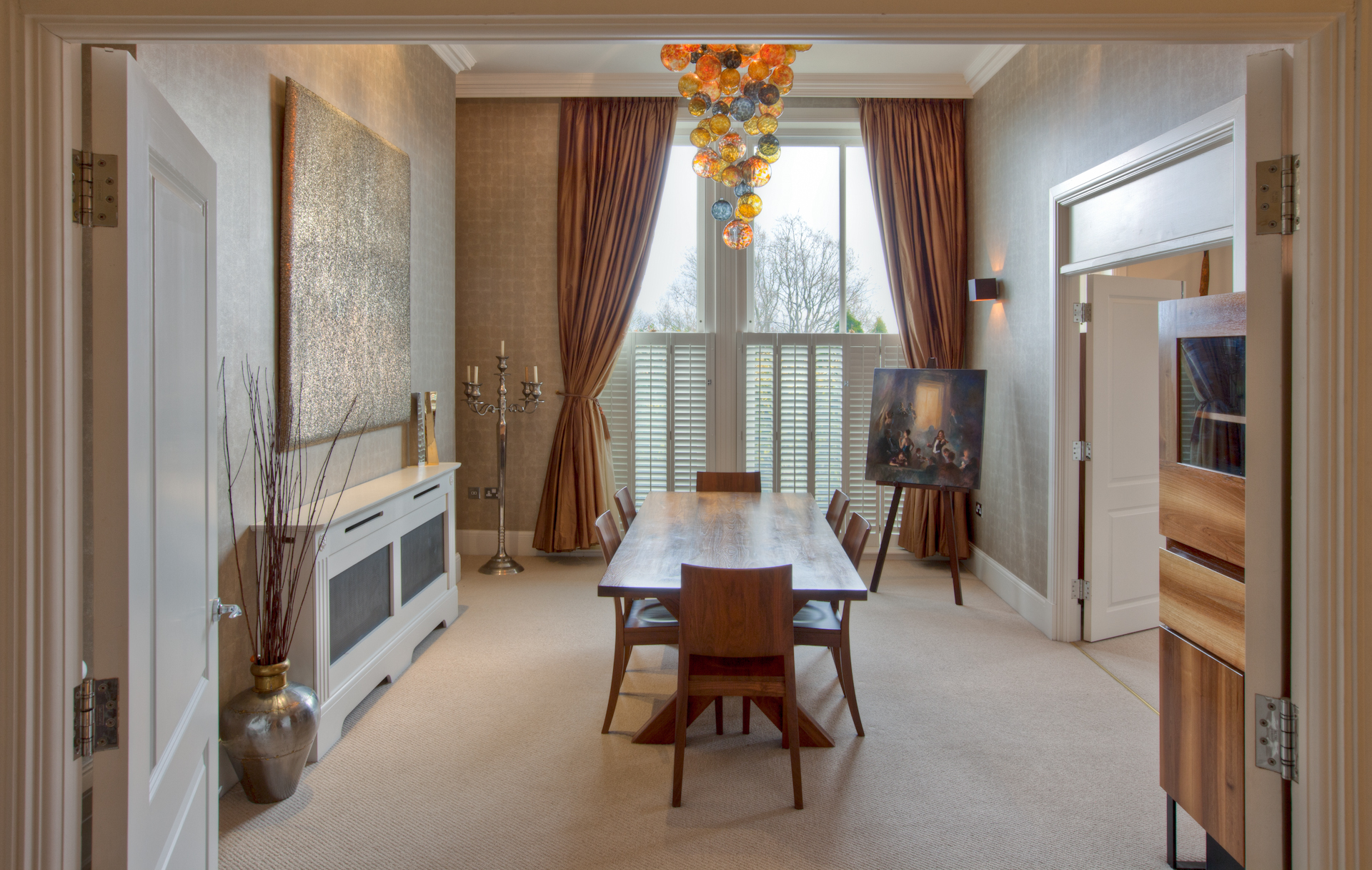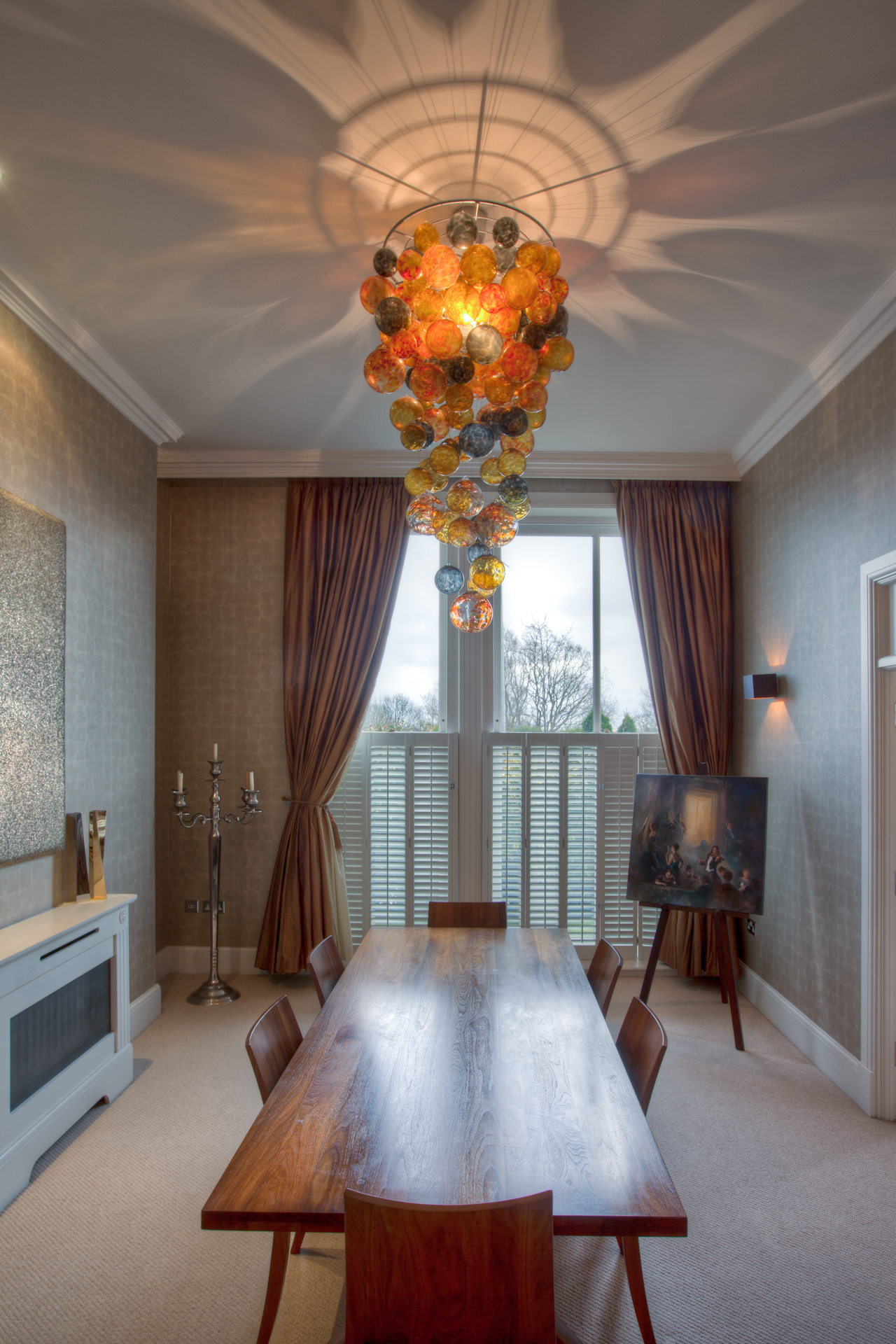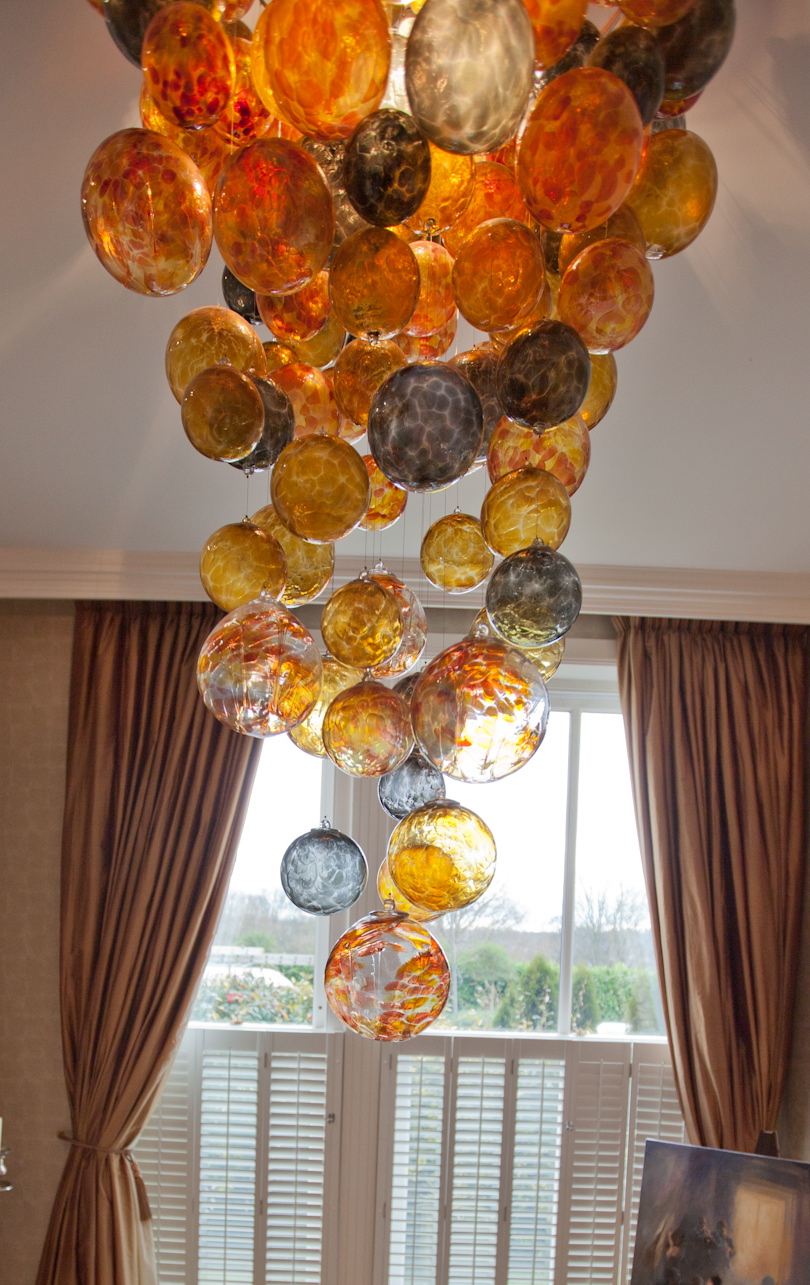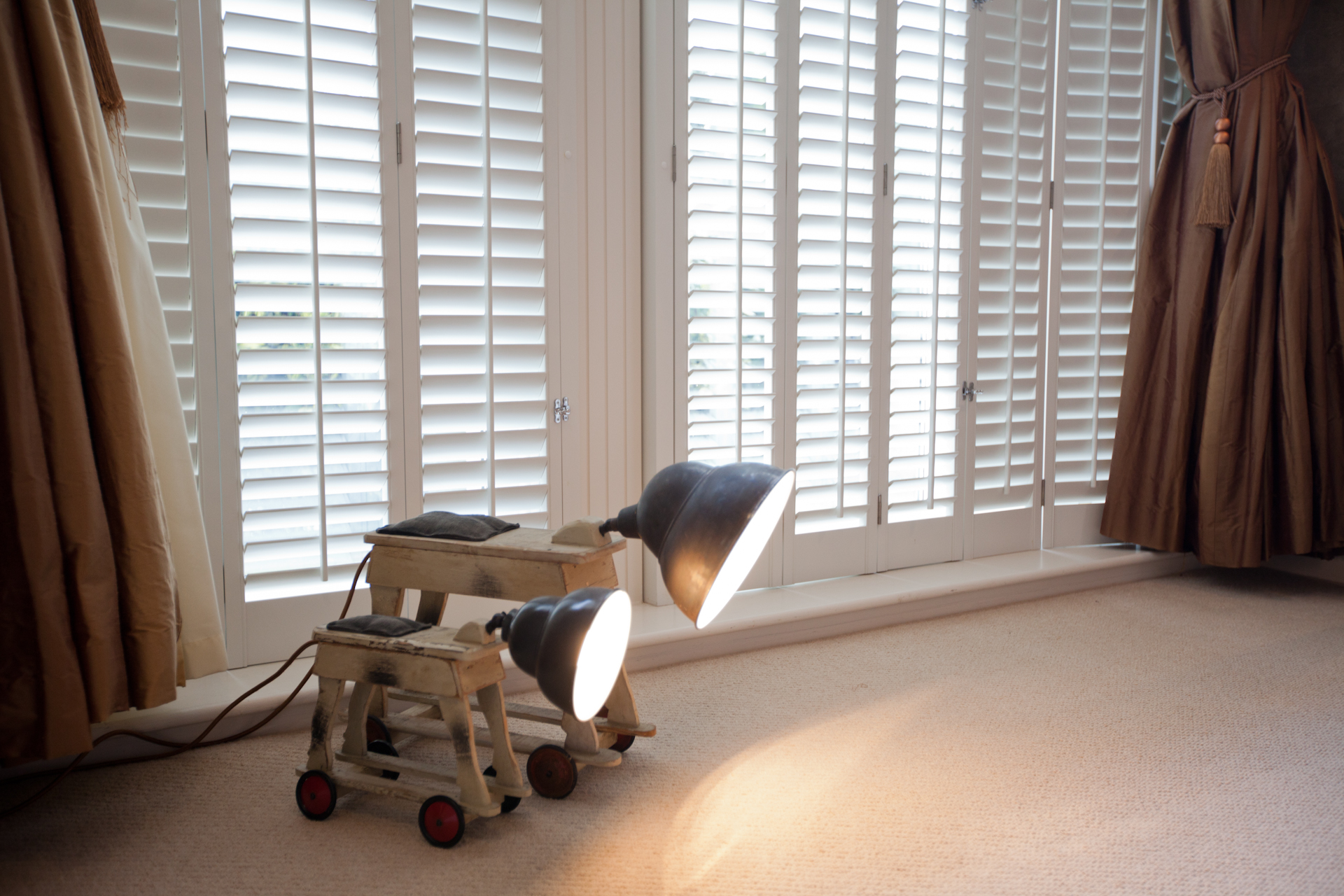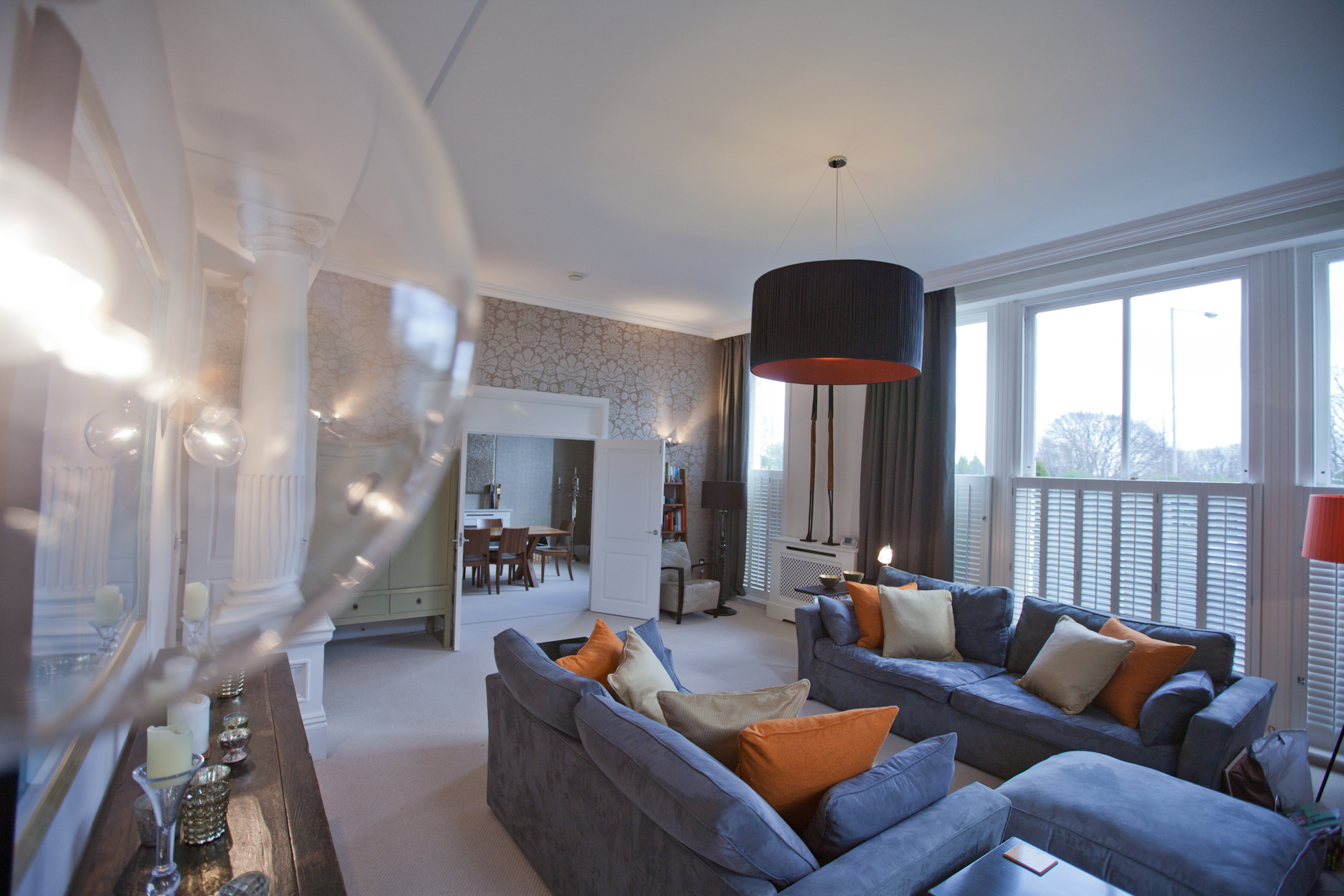 Dining Room Interior Design Tunbridge Wells
Dining Room Interior Design Leeds
Dining Room Interior Design
Contemporary Tunbridge Wells Living Room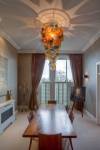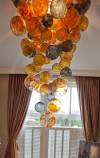 Rachel loved the transformation of her kitchen so asked us to work on the dining room next, so that all the wonderful food she made was given even more justice by eating it in lovely surroundings! Entertaining is important to her and so the table needed to seat as many as possible – which was great for creating a stunning centre point for the large room.  Osborne and Little wallpaper and silk curtains set the tone, but key accessories need to be added to create drama and interest – perfect for having lots of people over in the evening.
The high ceilings were perfect for this fantastic chandelier we commissioned from Roast Designs. Specifying the colours of the room, Karen and Paula used these as the basis for our bespoke creation that really is a work of art. Since installation, everyone that visits Rachel's home has been wowed by how stunning it looks in the centre of the room, and the gorgeous ambient light it gives off – creating a real sense of drama over dinner.
Adding interest and artwork was a key part of Rachel's brief. She had been collecting items she loved but wasn't sure how to show them off effectively. The large panel on the wall is made from thousands of sequins, again made to order and specified to the colours of the room, which brings in a fabulous texture and shimmer to the walls. Rachel also fell in love with a picture from Pantiles Art Gallery in Tunbridge Wells. Peter helped us to source an easel to set this off to it's full glory – using it as a free standing item gave it real prominence rather than simply mounting it on to the wall.
Then to add something quirky, we sourced these fabulous dog lights from JamesPlumb. They are a perfect nod to the industrial trend that's quite current, but also are really lovely items of artwork! They sit really well in front of the shutters – which give much needed privacy and provide a filter for the bright sunlight that pours in to the room.
After all this, we worked on the living room! One of the photos is on our homepage, but the following shows how we linked through from the dining room to create a wonderful flow in the apartment.
---
---