The Interior Design Brief
Whilst working on their lounge, Nick and Mel wanted to tackle the loft room too and to look at ideas as to what could be done there to make the space used. Although cool as a playroom, it was too disjointed from the house to watch the boys when playing. The cinema room was a perfect option!
---
What did we do?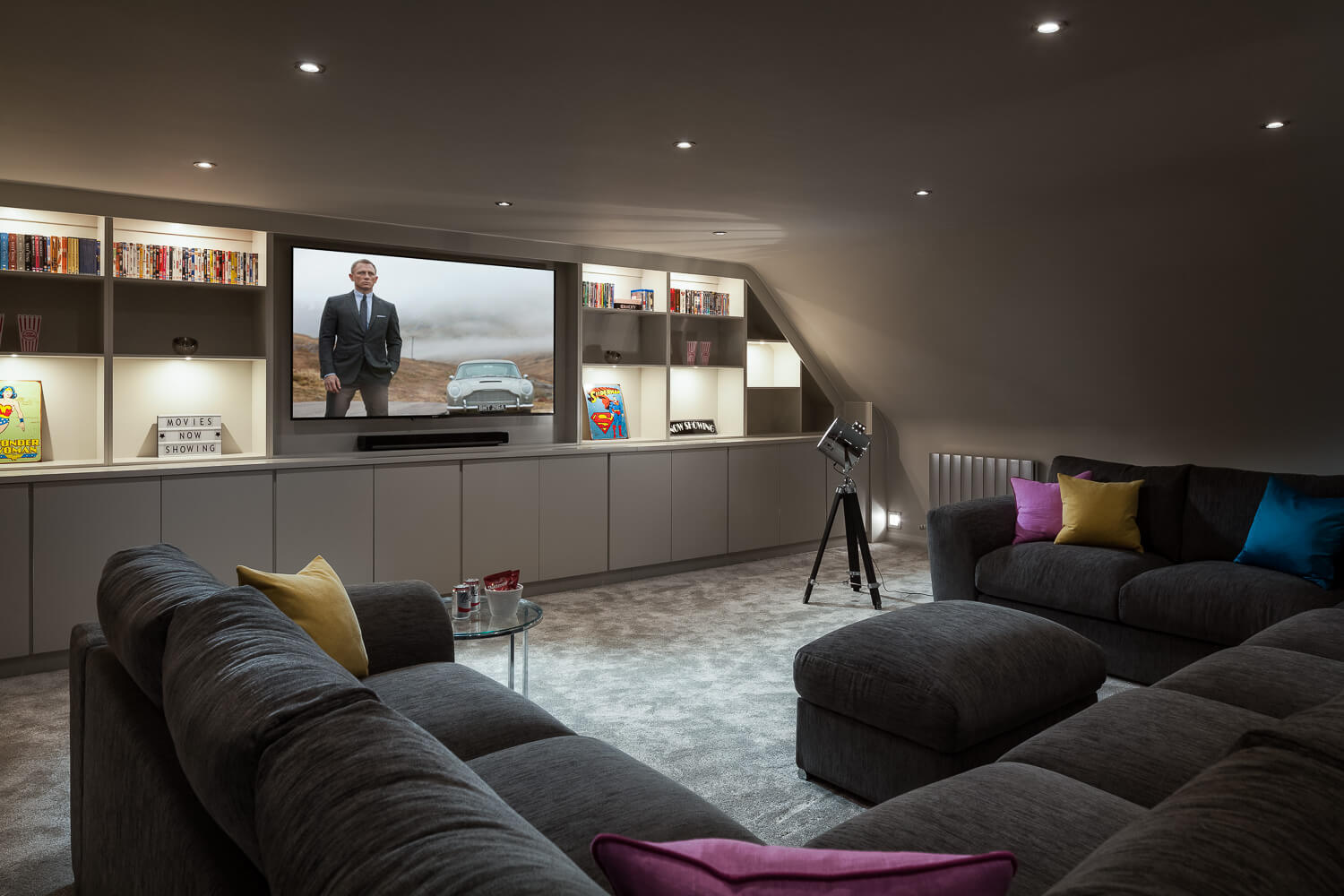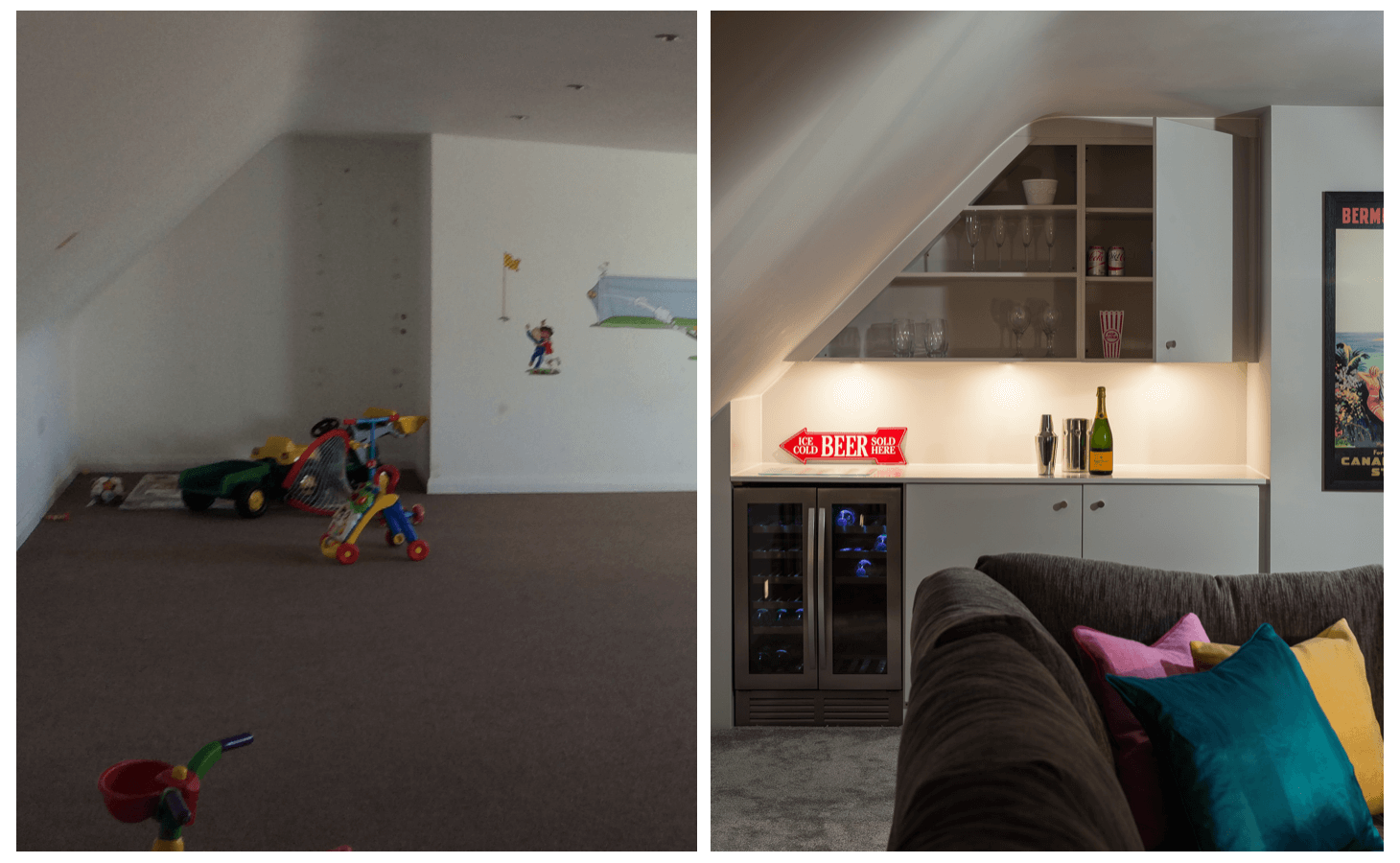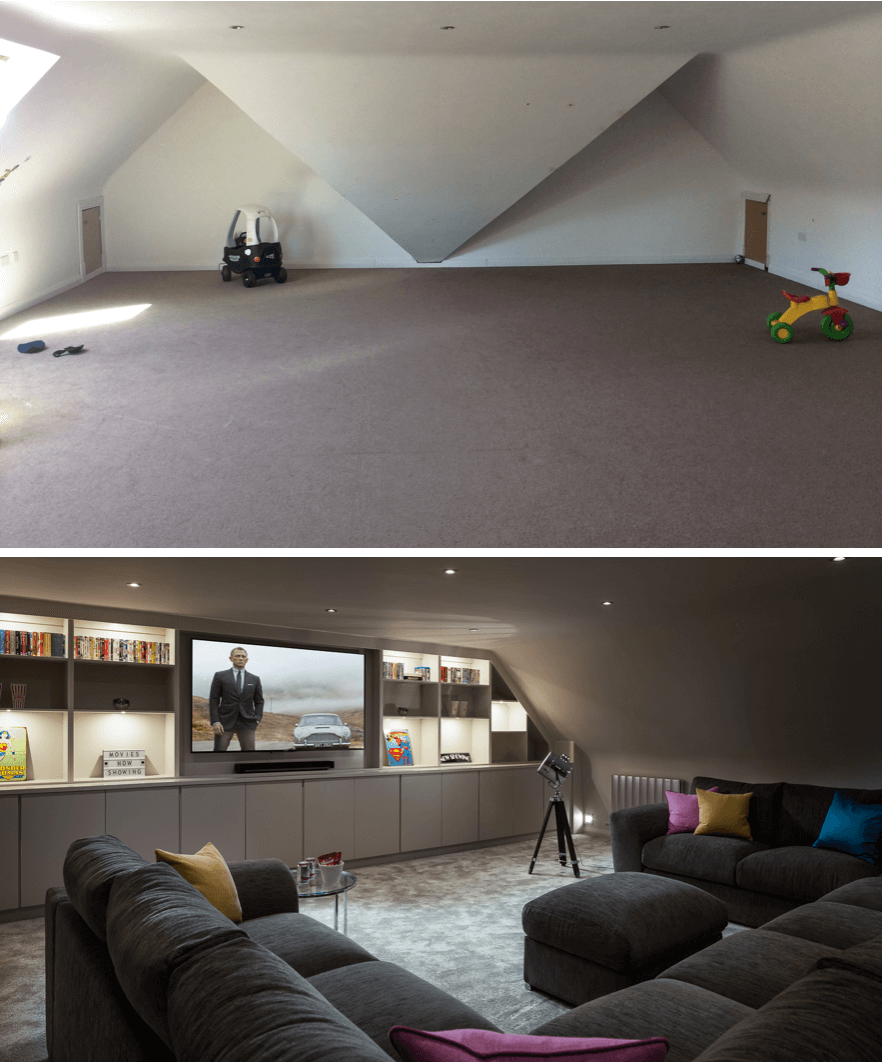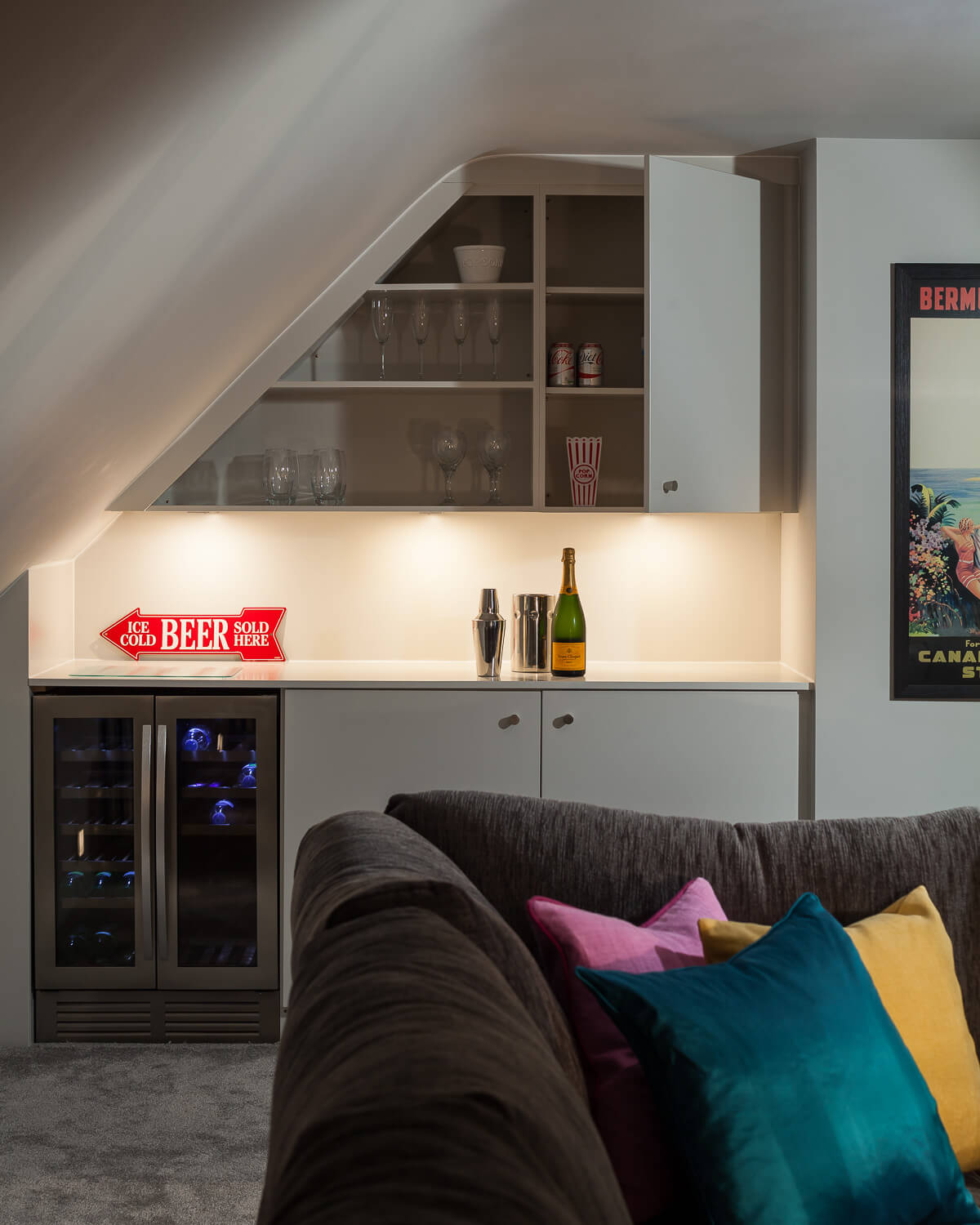 170614_Oakridge_0116-Edit-Edit_Low
Screen Shot 2018-02-19 at 15.38.25
Screen Shot 2018-02-19 at 15.37.48
170614_Oakridge_0132-Edit_Low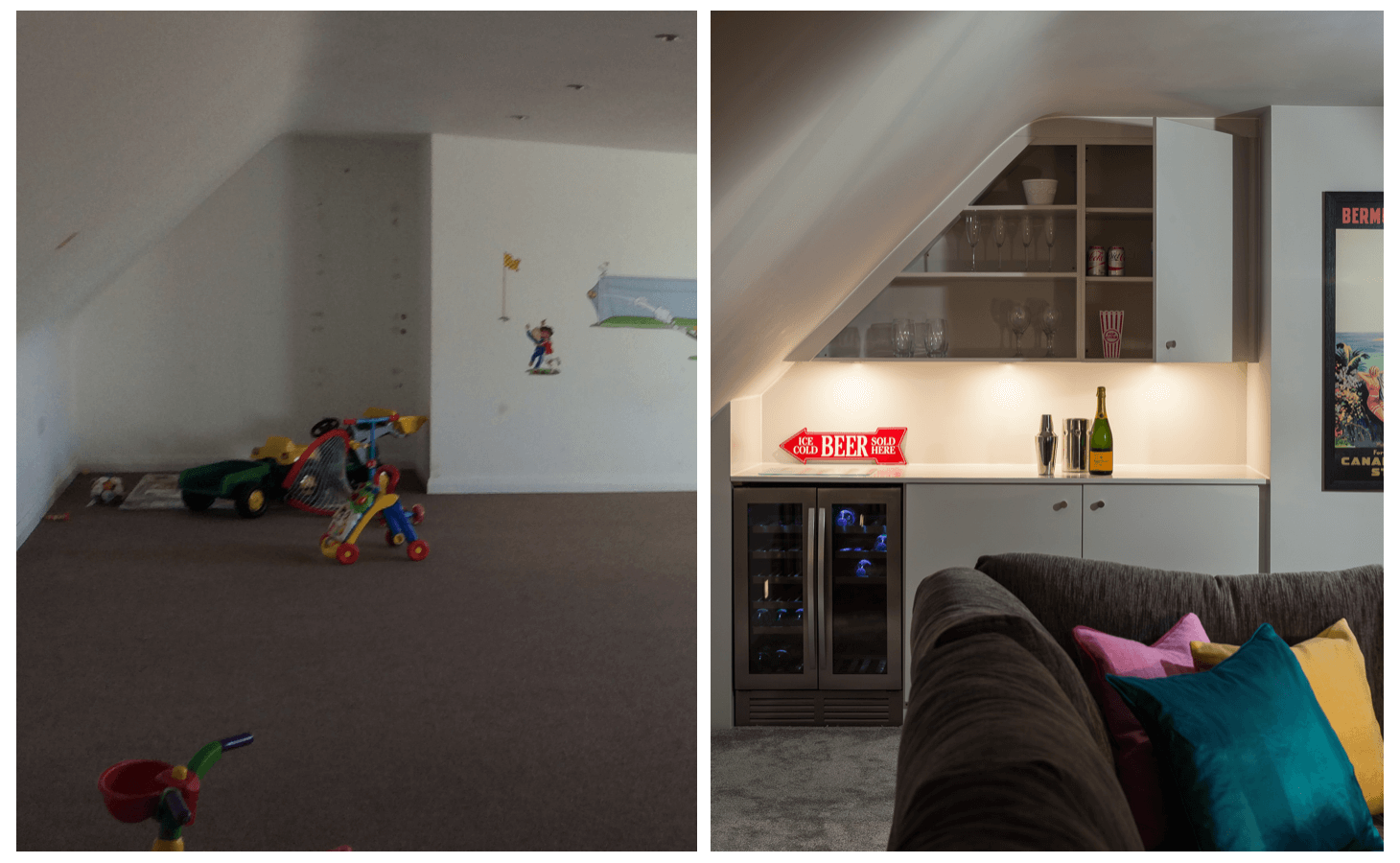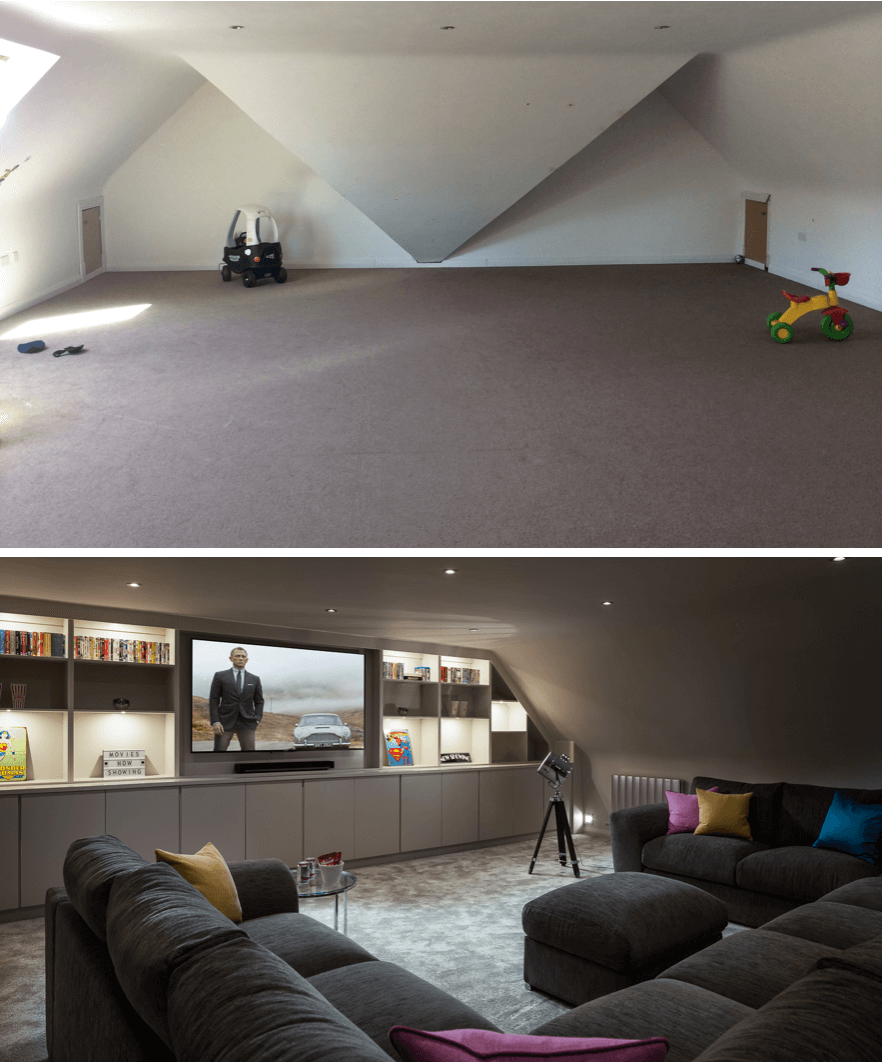 Design wise, we looked at a few ideas for Nick and Mel, but we knew this room would just be a perfect home cinema space, so were thrilled when they agreed too.
We had to start from scratch in this room – installing acoustic flooring, tackling electrics and plumbing before starting to build the fabulous new cabinetry to hide the pitch of the roof and create the home cinema space, adding a whole new living space to the family's home.
The U Shaped sofa gives everyone tons of space to get comfy and settle in for a movie or to watch the football.
One whole wall is dedicated to the screen, with tons of storage for DVDs and games and topped off with a little mini bar and snack station at the rear of the room – creating a super comfy space you can watch a whole box set in!
And to show the room before we got our hands on it, here's the before photos alongside the afters.
Are you interested in a home cinema room, or maybe have another project in mind? Contact our interior design experts today.
---
---