The Interior Design Brief
Ian wanted a brand new look for the guest bedroom in his home - one that was great when guests came to stay over and one that he could also use as a reading room to really utilise all the space in his home and make the most of the stunning artwork he had nowhere to display before.
---
What did we do?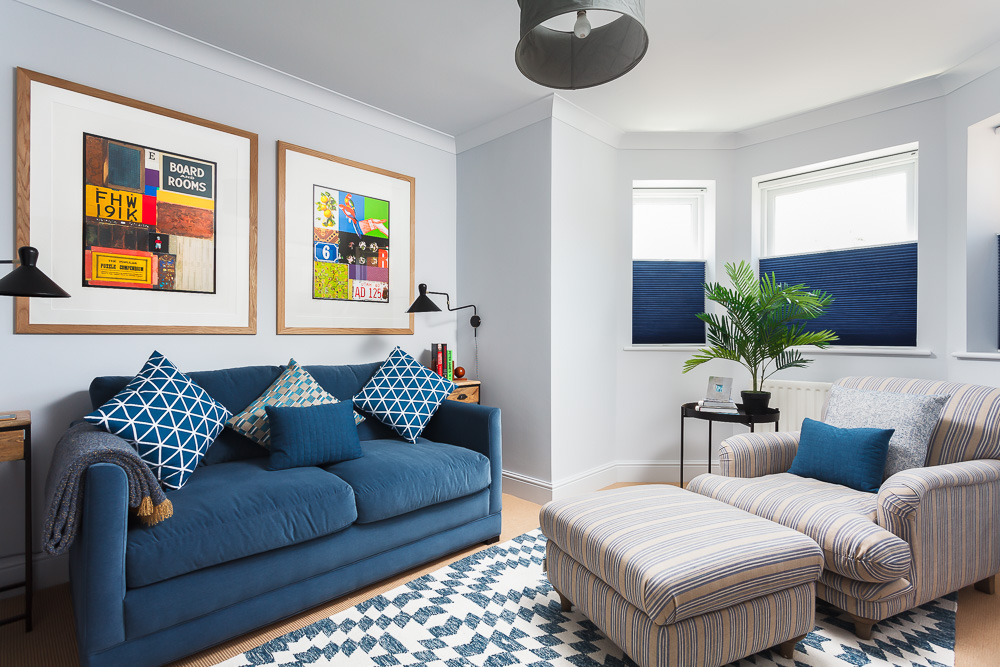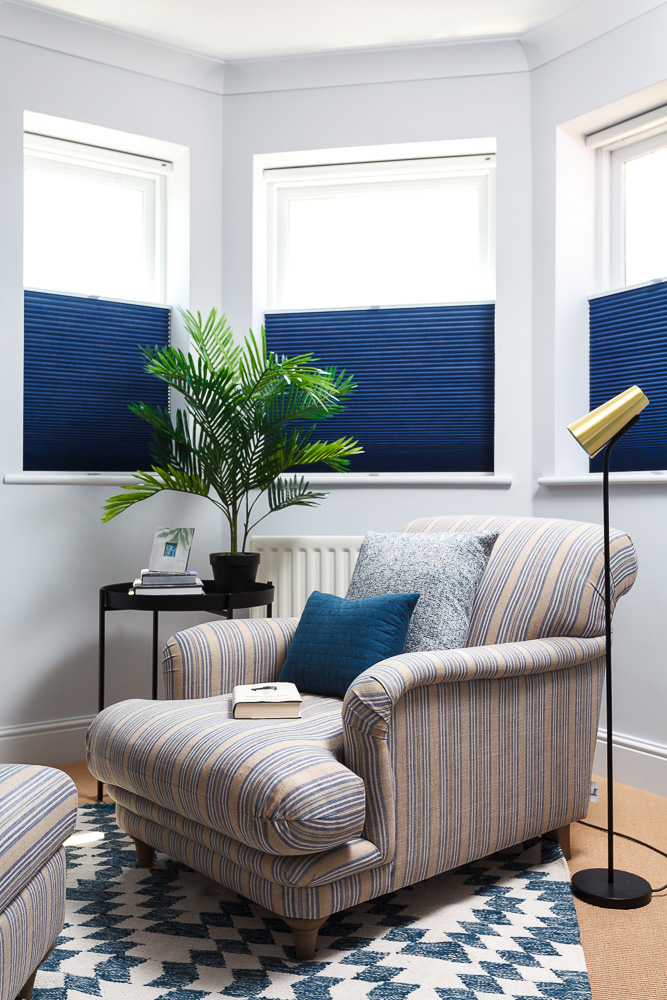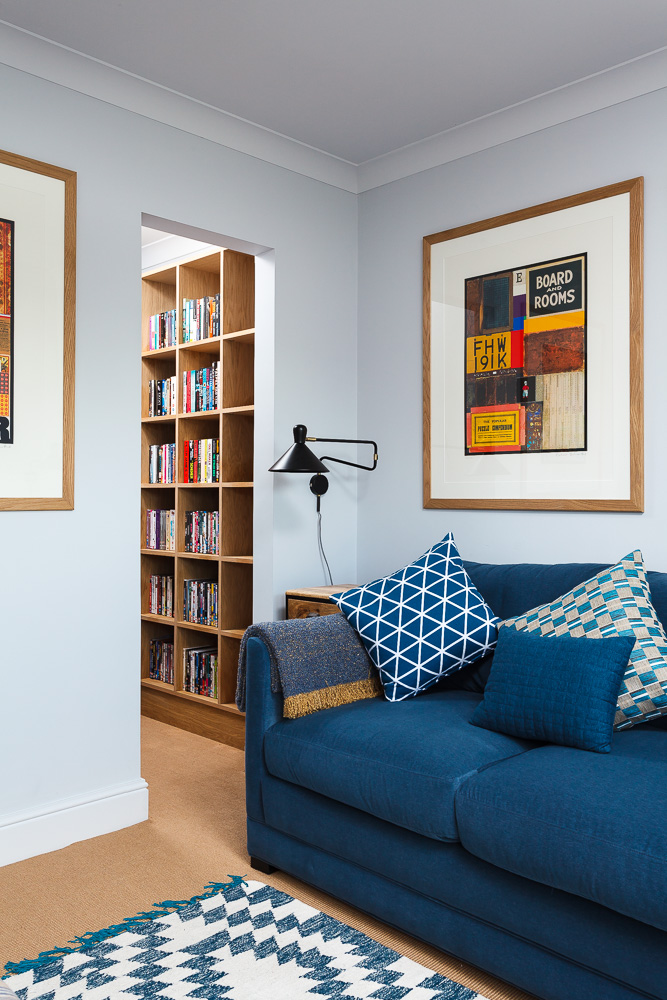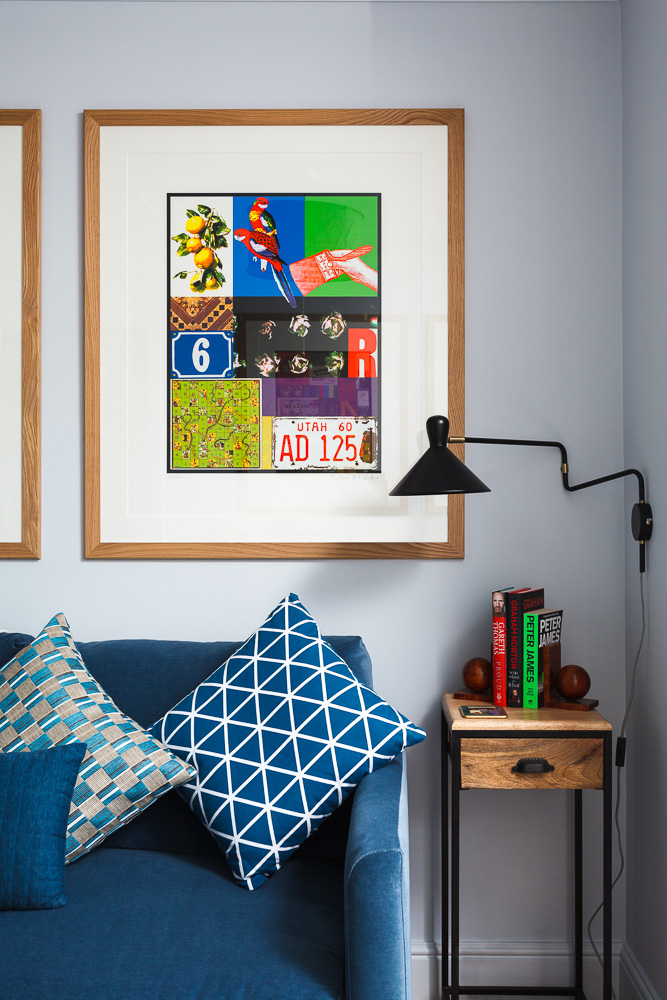 160718_MitreCourt_0012-Edit_Low
160718_MitreCourt_0032_Low
160718_MitreCourt_0062_Low
160718_MitreCourt_0045-Edit_Low



We worked with Ian to breathe new life in to this room in his home, designing a really contemporary space for when friends and family stay over whilst also creating a brand new reading and sitting room for long afternoons with a book!
Ian had a bought a collection of Peter Blake artwork which were to proudly be the a real focal point in the room. Using these as the starting point to our designs, we added deep blues and greys to the space so the colourful art really 'pops' out. The big blue sofa doubles up as a sofa bed and the deep armchair is extra squishy (making it great for nodding off in!)
Before we started, this little nook had a door to be a cupboard. We took that off and brought this area in to the room to create a walk in library, packing in tons of storage and adding a real sense of space too.
All the furniture has been chosen with the dual purpose in mind – the wall lamps are flexible so you can position them when using the sofa for sitting or as a bed, and the blinds are fully adjustable across the window to adjust the light and blackout as needed
The mix of geometric patterns on the rug and cushions bring a fab pattern to the room, without taking over from the artwork and all in all, we just love it!
If you're looking to breathe new life into your home, get in touch with us today!
---
---