The Interior Design Brief
Dramatic and luxurious were words that kept coming up when talking through designing a bedroom for Kate and her husband. She wanted something reminiscent of the hotel they got married in and that was timeless. Keeping the current furniture and bed, the brief was to make the room look totally different and to try and tone down the wonderful, but quite dark, furniture she already had. We had to work with the current paint colour too, as Kate wanted the transformation to take place on one day only - no problem!
---
What did we do?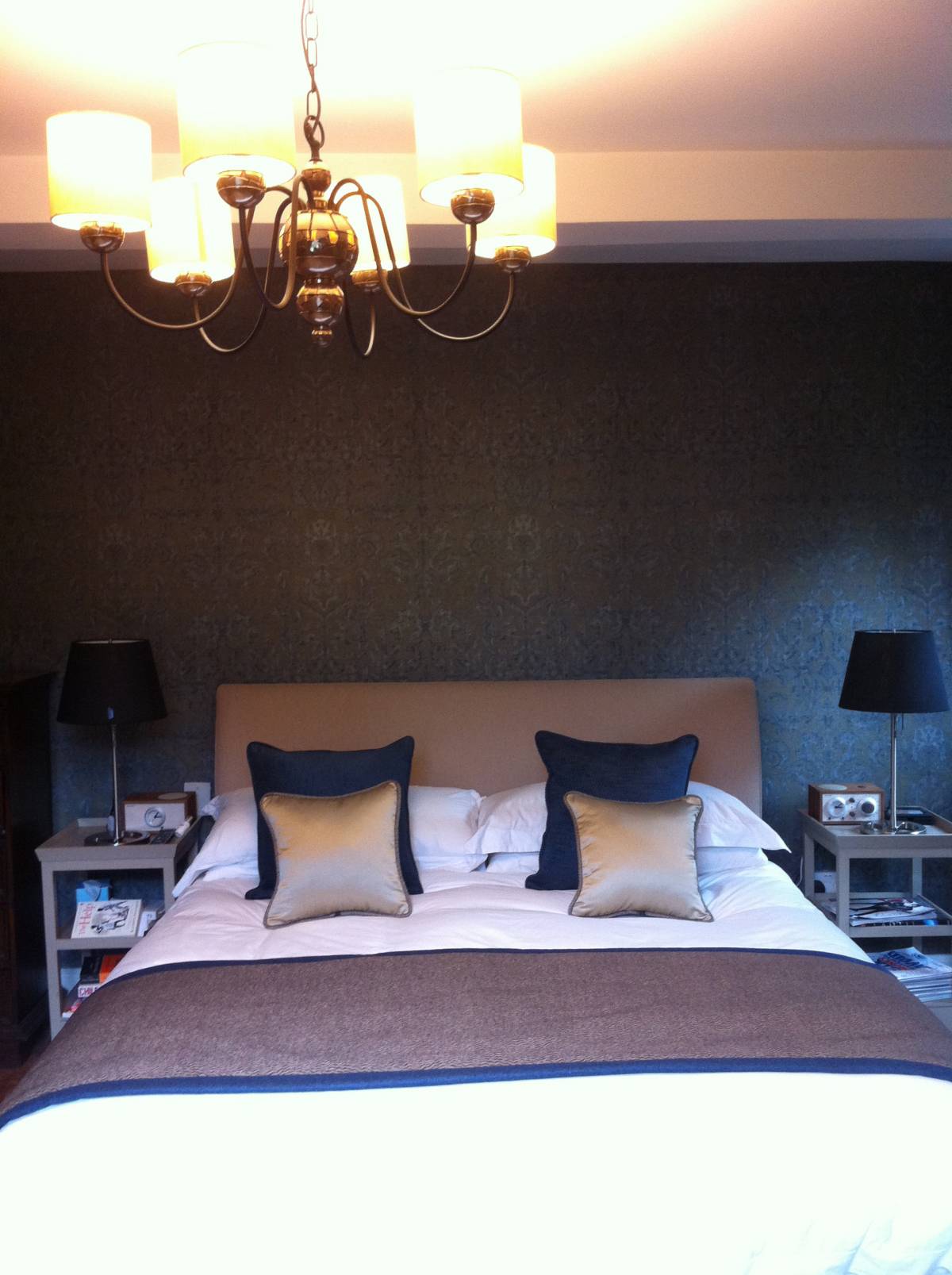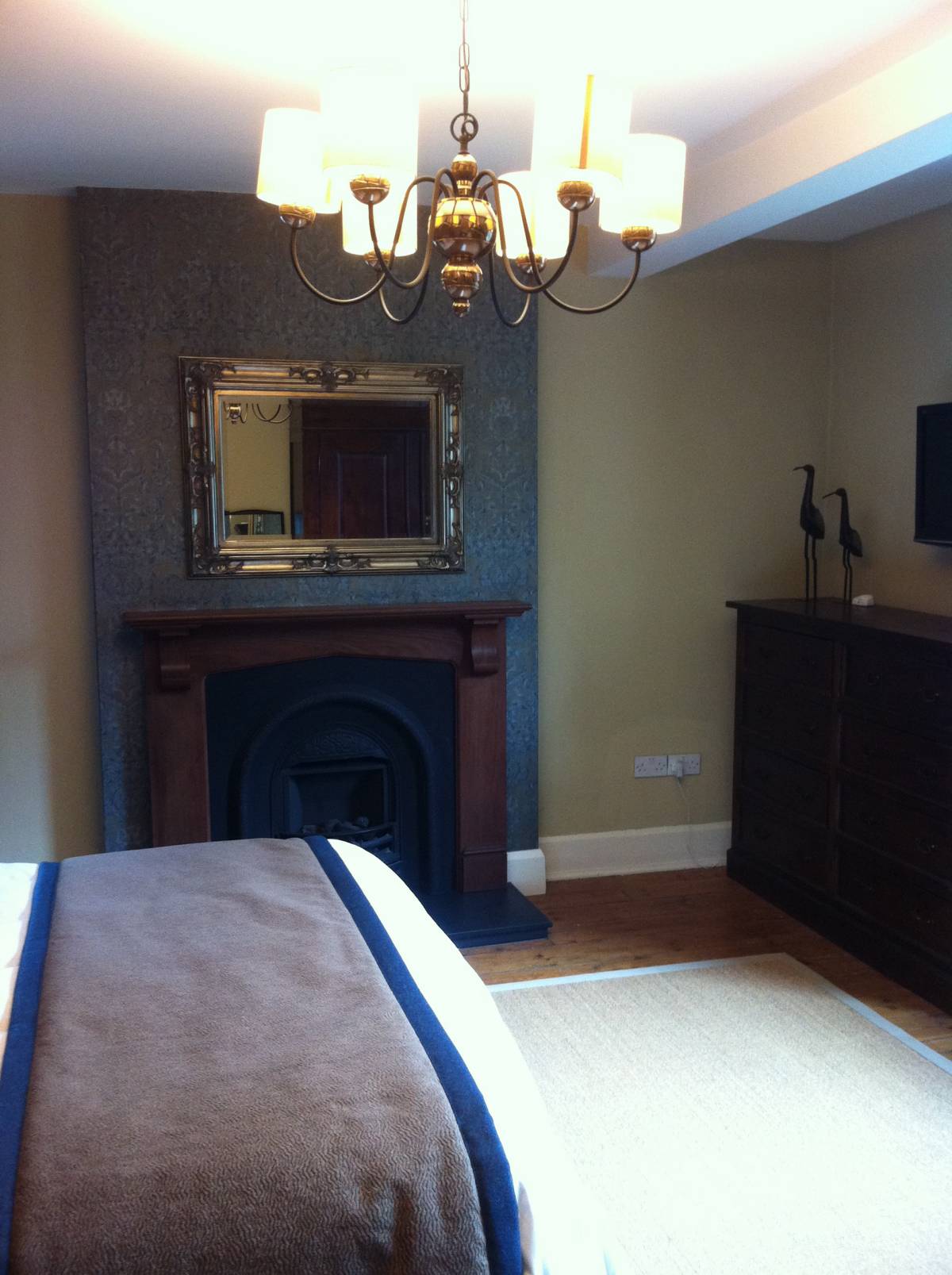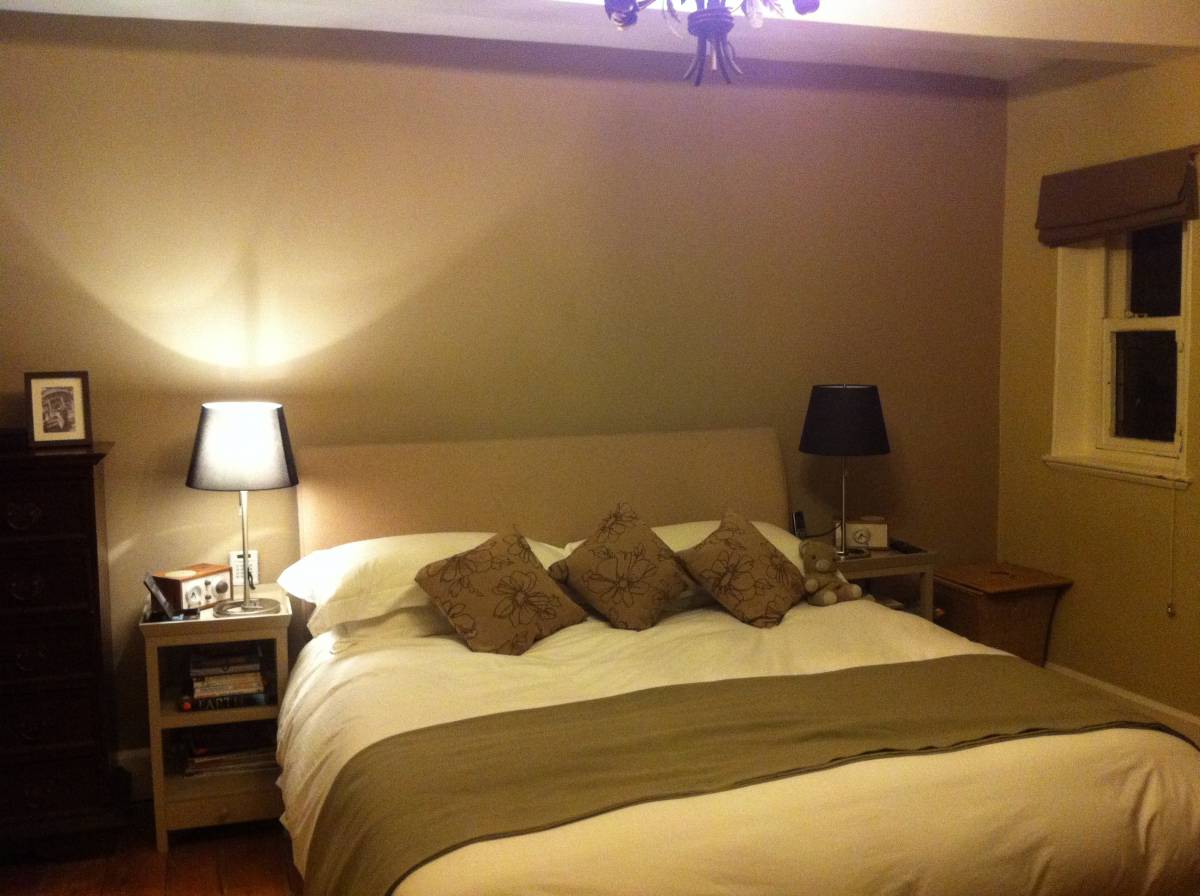 The key to this design was strong colours and lots of textures. The patterns are subtle but all add to the many layers that build up to create the luxurious feel. Despite blue always being through of as a cold colour, the depth of the blue in this room, with the gold and sheen on the fabrics is some warm and comforting. Wallpaper and fabrics from Zoffany, Osborne and Little, Sanderson, Villa Nova and Designers Guild all mix together to create a unique look – with wool curtains pulling a quite traditional wallpaper bang up to date. Blackouts were an absolute must and top of the list so that, when chances allow lie ins, there's no outside light standing in their way! We also replaced the ceiling light for something much larger – a relatively small change that really catapults the room towards a hotel chic look without cramming it full of furniture. Overall, a gorgeous room that's perfect for escaping from the world.
Just to finish off, thought we'd include some before pictures so you can see how our design transformed the bedroom.
---
---