The Interior Design Brief
---
What did we do?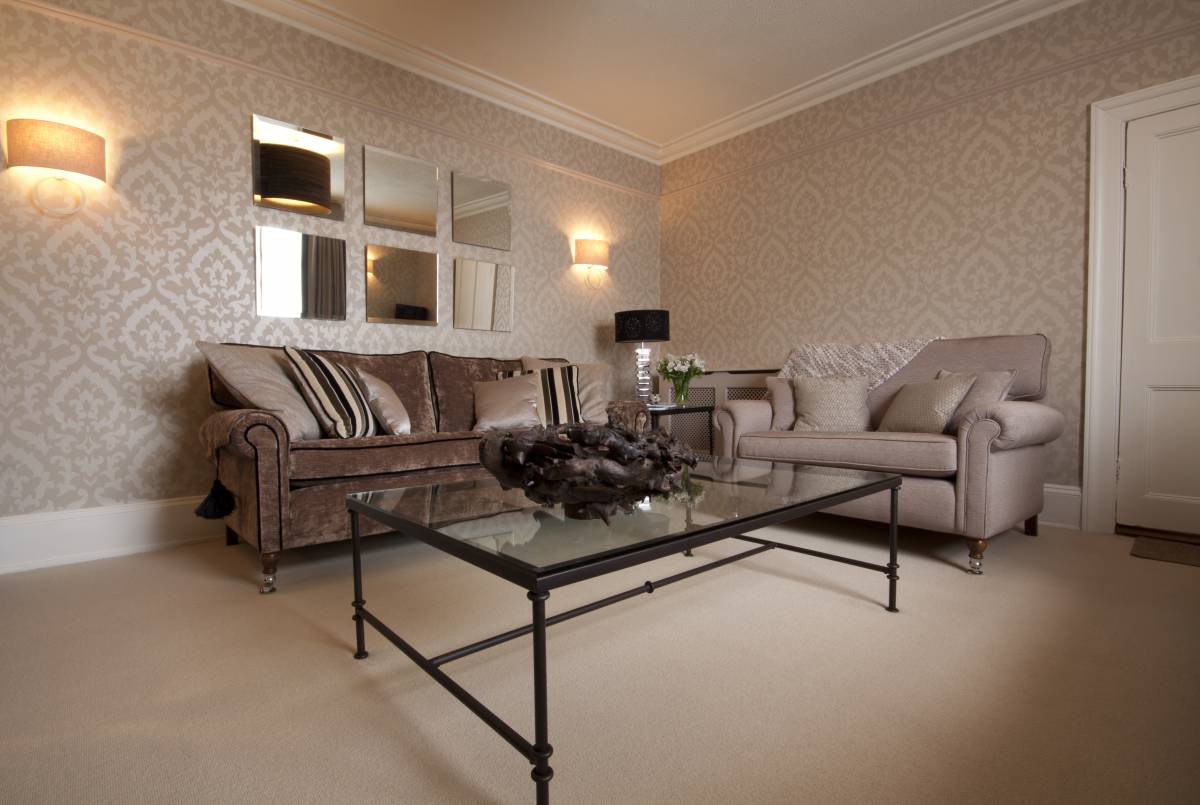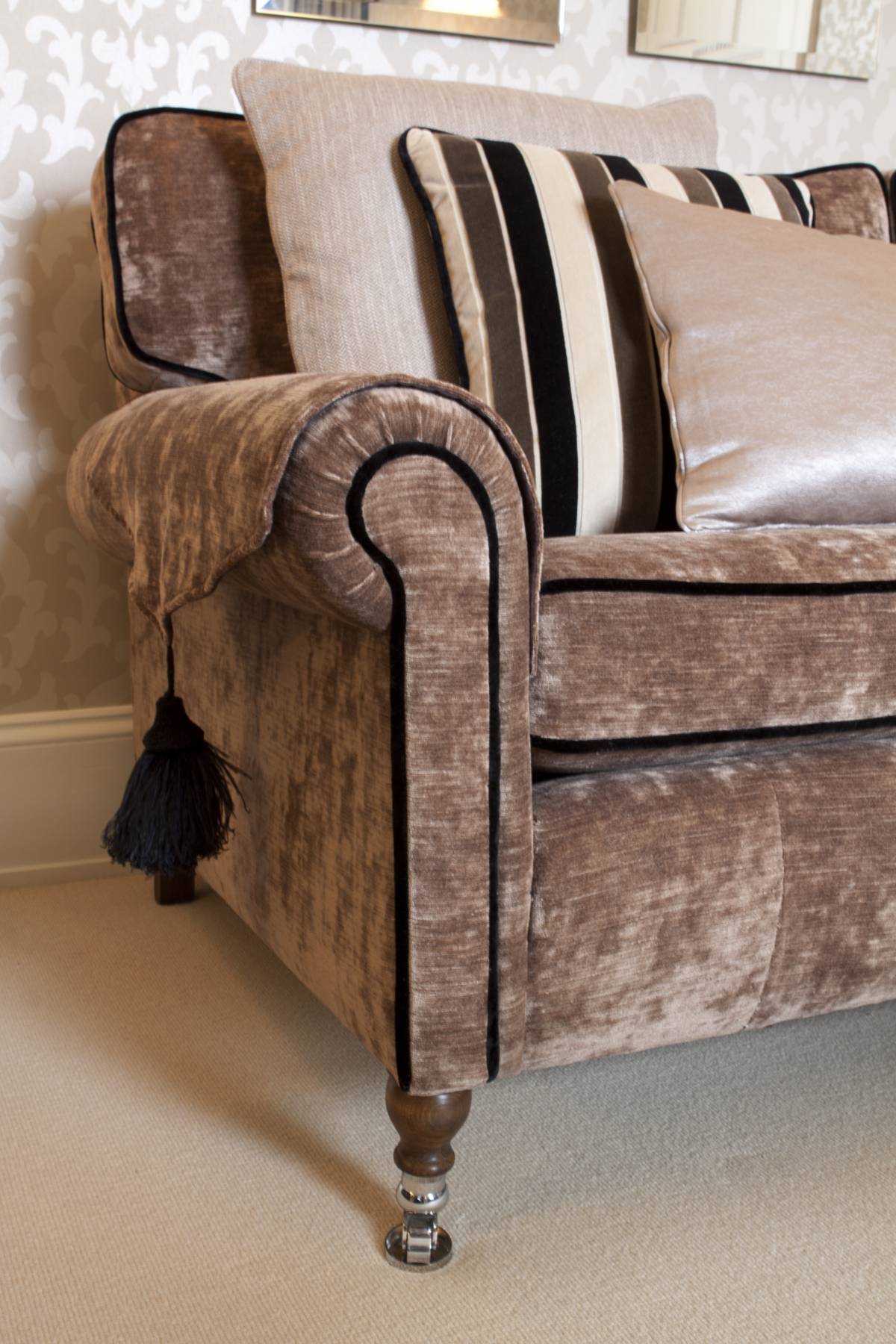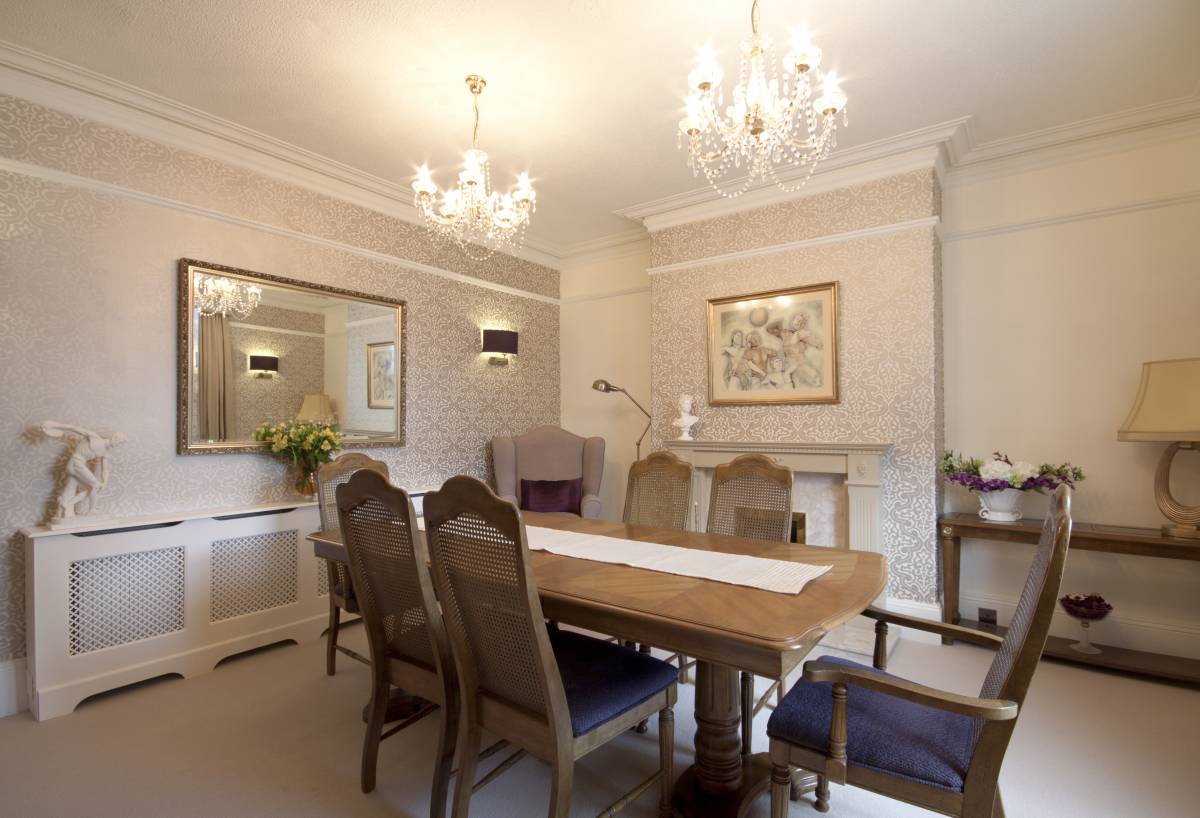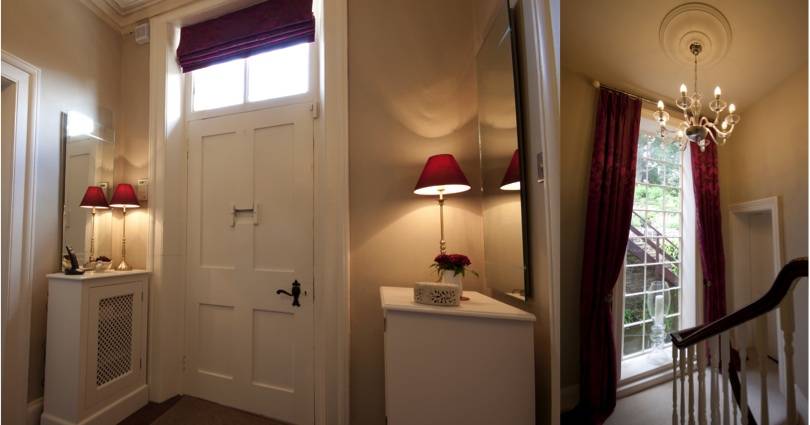 Completed a major transformation of all three rooms. Each and every element of the room was redesigned to work together as a coherent scheme. The dining room was designed around the current dining table and chair set, together with the large dresser. We introduced a beautiful metallic wallpaper onto key walls in the room to add some glamour and drama to the room. The traditional pattern on here together with the contemporary metallic finish was a perfect match for the room. We changed the fire to a inset fire to create a stunning fireplace and moved the mirror opposite the window to reflect more light in to the room.
In the living room, our bespoke sofas made the most of all the available space, whilst the glass table creates a brilliant central point to the room whilst still keeping a feeling of space. The furniture all has a classic feel to it whilst still working well with more modern elements of the room. We absolutely love using the wallpaper all around the room as it added so much warmth. Taking it to the ceiling above the dado rail also leads to a feeling of height to the room.
We created a coherent scheme between the living and dining rooms by introducing some common design elements through the curtains and carpet. We transferred the silk curtain designs into both windows to set the fantastic sash windows off to their best. Privacy is a problem but our bespoke roller blinds ensure that people can't see in, yet the light still gets through and the window isn't too overdressed. Lots of detail in the scheme adds interest without being overpowering.
Finally the hallway is a amazing entrance to Ann and Trevor's home. A new wooden floor on the base, with a hall carpet and stair rods gives a really glamorous feel to the hall, setting off the beautiful staircase to it's best. We used long pooling curtains in a rich magenta to create a hint of colour that just catches your eye as you enter, whilst the rest of the hall was wallpapered in a lighter finish throughout to create warmth and get the walls looking their best. Our bespoke cupboards built to house shoes by the door way, topped with mirrors to reflect the table lights make the most of tiny gaps by the front door. Finally the stunning Italian glass chandeliers, with soft lighting ensure that the entrance in to their house really is wonderful.
Like the best bit of any interiors tv show, we thought we'd include a little video of the transformation of all three rooms to show everything off at it's best! Click play on the video below:
---
---