The Interior Design Brief
We had to work around a tricky room shape – her bedroom had been converted from 2 smaller rooms leaving a L-shaped room made even more difficult by a large sloping roof. Before consulting us, Angela had asked a couple of the high street fitted bedroom suppliers to give her some design ideas – and was left unimpressed. She needed a sleek and well designed bedroom, with tons of storage without being cramped with a look that wasn't too matchy matchy, suited her personality and worked with her current bed, bedspread and blinds. It needed to have colour and patterns but for nothing to be overpowering.
---
Testimonial
Mauris id ultricies metus. Curabitur id hendrerit justo. Donec ut aliquam nunc. Phasellus porta mauris nunc, quis luctus diam. Praesent sit amet mauris at turpis aliquam tristique ut nec nisi. Pellentesque convallis lectus nisi. Nunc facilisis mi sit amet metus congue cursus. Cum sociis natoque penatibus et magnis dis parturient montes, nascetur ridiculus mus. Pellentesque libero libero, aliquam eget hendrerit id, cursus a neque. Proin nec leo ut sem dignissim dictum quis eu magna. Pellentesque placerat mauris vitae enim hendrerit auctor.
---
What did we do?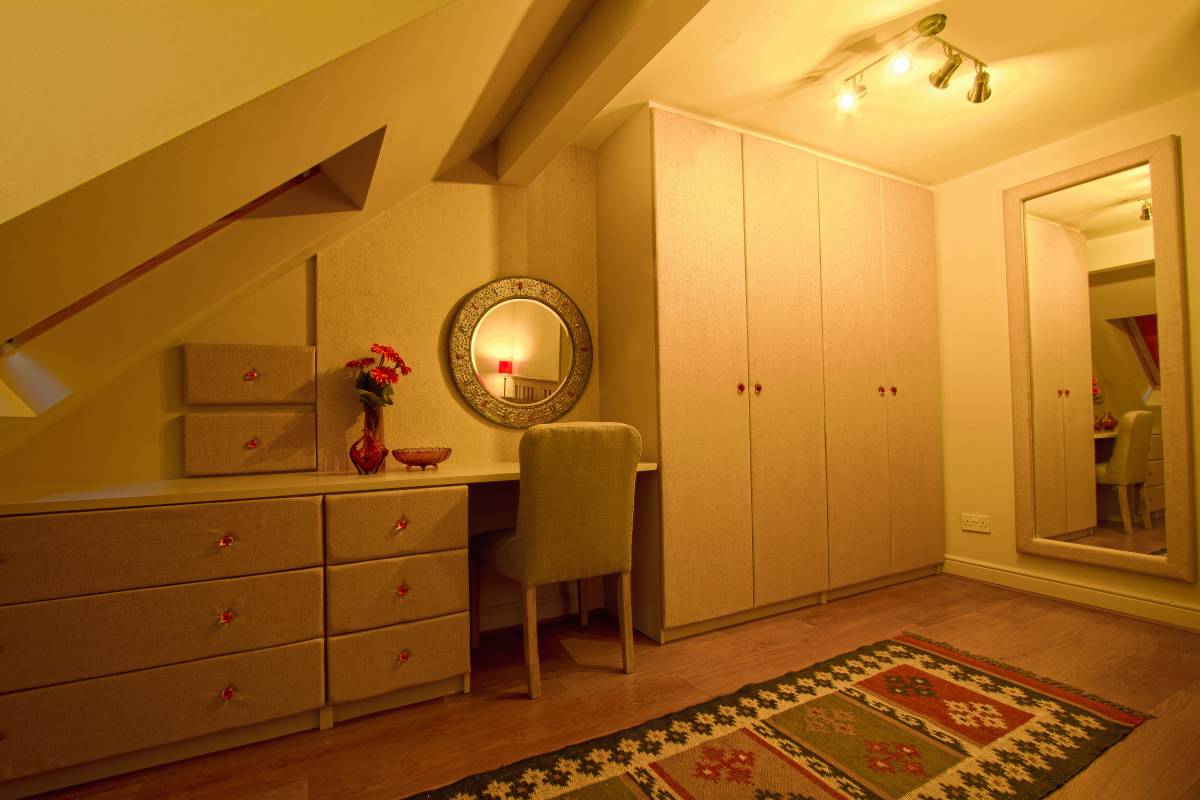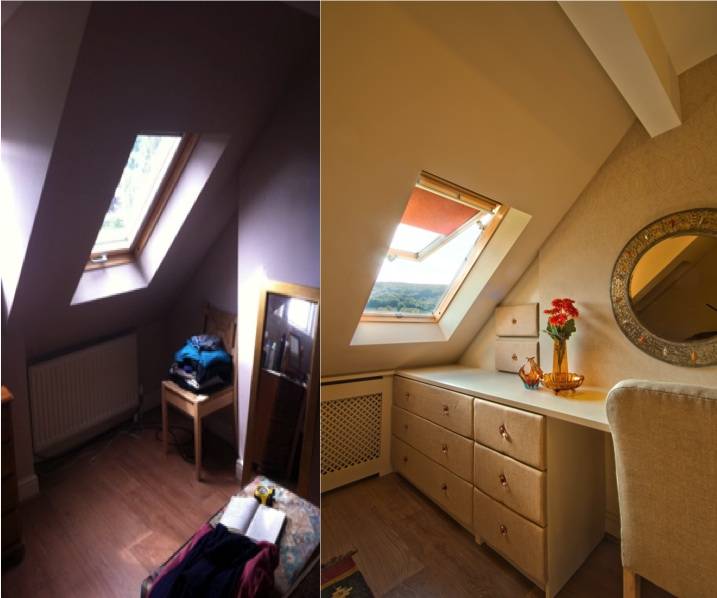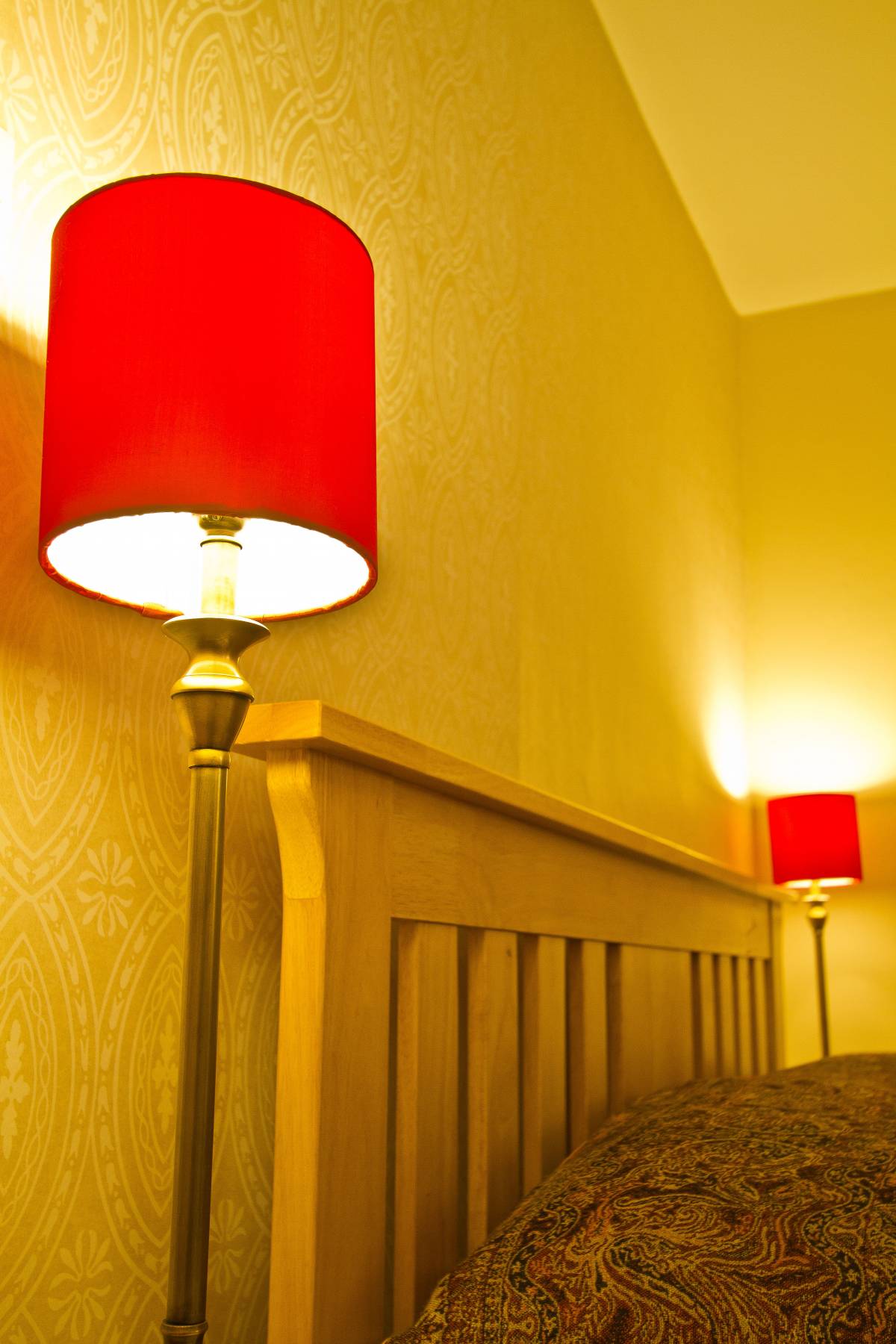 We started by reevaluating the room to design an ideal layout that maximised both storage and space. By blocking up an old door and moving the bed to a different position, we created a cosy area dedicated for sleeping, to which we added definition using a wallpaper section behind the bed. A long search found the perfect tables to fit the tiny space left on either side of the bed – ensuring a centimetre of space was wasted or left useless.
Moving the bed also left the longest wall in the room free to create a bespoke built in wardrobe, dressing table and drawer section. All of this was hand created in the attic bedroom, as it was only accessible by a narrow staircase with lots of turns!  Alongside the wardrobe we designed a dressing table and feature wallpaper section, to pull the scheme over from the bed area. We then built bespoke drawers that run in to the curve of the attic room, and finished off the radiator nicely with a streamlined radiator cover. Two pull out drawers kept under the bed ensured every available storage space was utilised.
As Angela wanted to keep the wooden floor, we designed upholstered doors and drawer fronts in a beautiful soft woven fabric to warm and soften the room and create a cosy feeling.  Our design ensured that the room felt as spacious as possible, including a large full length mirror and painting the bespoke furniture to echo the colour of the walls.
After altering the lighting and accessorising the room to suit Angela, her bedroom has become a spacious, yet cosy room, with tons of storage, all set off with warm colours and beautiful subtle patterns to add even more interest to her unique scheme.
---
---